Top 10 leading data centre education course providers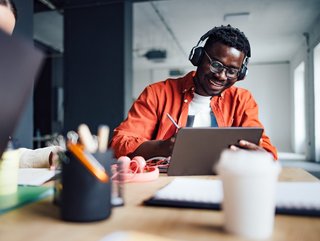 We explore the top 10 data centre education providers, offering courses which are proving instrumental in addressing the industry's talent shortage
According to the Uptime Institute Annual Data centre Survey 2021, estimates show that staff requirements will grow, globally, to almost 2.3 million by 2025. But, already, 32% of respondents reported difficulty in retaining staff, and 47% said that it is difficult to find qualified candidates for open jobs.
"In the last few years, data centre capacity demands have grown exponentially, reaching record new highs as digitization and cloud adoption accelerates. The sector skills shortage, however, remains a significant challenge and has potential implications for other connected industries," said Rob McKernan, Senior Vice President, Secure Power Division at Schneider Electric Europe.
"By providing guidance on the latest technology and sustainability initiatives, we believe the Schneider Electric University offers an invaluable resource to help bridge the skills gap by empowering business ecosystems, reskilling the workforce, and training the next generation of professionals to build the data centres of the future."
Education is proving critical to the data centre industry and, as the sector looks to secure its future, here are the top 10 data centre education course providers paving the way.
10 CompTIA
The Computing Technology Industry Association (CompTIA) is a provider of IT certifications and training, which offers a comprehensive stack of IT certifications.
The CompTIA data centre certification - which covers the design, implementation and management of data centres - is widely recognised across the industry.
9 Data Centre Institute (DCI)
This industry-led organisation provides a wide range of data centre education and certification programmes. DCI is part of the Uptime Institiute, a widely recognised advisory IT organisation, offering globally-respected programmes and Tier Standards accreditations.
8 Data Centre Knowledge (DCK)
Alongside being a popular data centre news channel, the DCK website also offers a wide range of data centre education and training courses.
The site also has an extensive bank of whitepapers and webcasts, to help readers expand their knowledge further.
7 Data Centre Dynamics (DCD) Learning
Another highly popular data centre news platform, Data Centre Dynamics also has its own dedicated branch for educational resources.
DCD learning offers a wide range of specialist e-learning education and training courses. These include courses in cooling, power and operations, business continuity management, and data centre design awareness.
6 Microsoft
Microsoft's certifications - as you can imagine - are highly prized within the industry.
Its data centre courses include the Microsoft Certified: Azure Data Engineer Associate and the Microsoft Certified: Azure Solutions Architect Expert certifications. These provide a comprehensive education on data centre design, and Azure cloud implementation.
5 AWS
Another global leader in industry education, Amazon Web Services (AWS) offers a variety of certifications for those working in the data centre industry - both professionals and newbies alike.
Its data centre-specific courses include the AWS Certified Data Centre Operations, and the AWS Certified Advanced Networking - Specialty.
4 VMware
Although VMware is most well-known for its digital infrastructure services, the cloud giant also offers valuable data centre education certifications.
The VMware Certified Professional – Data Centre Virtualisation certification offers comprehensive insight into best practices for deploying VMware vSphere environments, including their design, implementation and management.
3 Cisco
Cisco is one of the industry's leading education course providers, and its data centre certifications cover the full breadth of key industry topics.
The certifications available through the platform include the Cisco Certified Network Professional (CCNP) and the Cisco Certified Design Expert (CCDE), both specific to data centre operations.
2 Global Knowledge
Global Knowledge offers a huge range of e-learning and training solutions, alongside an extensive online resource library.
Among its data centre training courses is specialist content produced by some of the world's leading technology providers, such as Cisco, HP, Juniper Networks, Microsoft, VEEAM and VMware.
1 Schneider Electric
Schneider Electric recently announced a series of updates to its Schneider Electric University Data Centre Certified Associate (DCCA) qualification.
This included extending the material, and adding a series of new courses for participants to enrol in.
To date, the university has delivered over a million courses, to over 650,000 data centre users in over 180 countries, across the world. Its newest courses include Optimising Cooling Layouts for the Data Centre; Fundamental Cabling Strategies in the Data Centre; Examining Fire Protection Methods in the Data Centre; and Fundamentals of Cooling II – Humidity in the Data Centre.