Trailblazer: Carolyn Harrington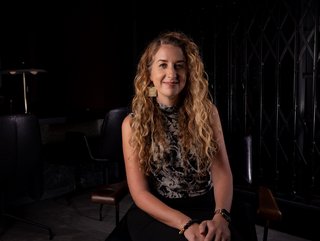 Carolyn Harrington is the strategist fuelling SpaceDC's market growth and top-rate industry reputation
As the Chief Operating Officer of SpaceDC, Harrington drives the company's business strategy at large, overseeing the maintenance, operation, security and overall operations at the company's data centre sites.
Within her role, Harrington also manages SpaceDC's broad, go-to-market operations, which include marketing, sales, legal, customer service delivery, and customer account management. Without a doubt, her job description is uniquely broad, representing the extent of her industry experience and acting as a testament to the diversity of her skillset.
She has over two decades' worth of management experience, and a background in growing and establishing companies. In fact, very few in the industry have her unique level of experience in launching, directing and fuelling the growth of startups.
Harrington launched the Singapore-based data centre start-up, SpaceDC, in 2019, when the region's data centre market was just on the cusp of a rapid period of growth.
In the three years since its foundation, she has built up SpaceDC's brand reputation – to the point where it is now recognised across the industry as a sustainability pioneer, at the forefront of data centre technologies.
SpaceDC delivers dependable, high quality and sustainable cloud storage solutions to its global client network. All of its data centres operate in a fully secure and customisable Tier 4 facility, with bespoke services that can be tailored to best meet the specific demands of their clients.
Specialising in data-oriented start-ups
Prior to joining SpaceDC, Harrington co-founded Moco Insight, where she currently holds the role of Chief Executive Officer.
Moco Insight is a data analytics start-up company, which Harrington has built up into a market-leading e-commerce reporting solution for online agencies and retailers.
This is just one of many enterprises that have had Harrington at the helm as, during her diverse career, she has developed and taken to market numerous software, educational and social media products across Europe, Asia, America and Australia.
"This is my fourth start-up – apparently, I'm a glutton for punishment and don't want a job where I just go home at night and see my family," Harrington jokes.
"I am highly motivated by challenges. I think there is a solution to every problem. Also, there is no such thing as failure. You just end up with a different ending, which you have learnt from. Very rarely, if ever, do I give up on a challenge, as I'm motivated by the task of breaking it down and then working out how to solve it."
Growing and evolving the SpaceDC brand
As a result of her prior experience founding Moco Insight, Harrington describes how she "understands data and the importance of it", and could "see the growth in Asia".
"I could see [SpaceDC] as a really good opportunity, a great way to move to Asia and use my skills in start-ups, as well as my knowledge of data and the growth of it. And it was a really exciting time, because you could see that the growth was really just about to take off, even before COVID-19."
Under her guidance and managerial expertise, SpaceDC has built up an enviable brand reputation and created a name that is recognisable across the industry, both in Asia and beyond. But, for Harrington, it is the growth of her team that gives her the most pride.
"In growing SpaceDC, our greatest success has been the teams that we have built across multiple locations. Most importantly, it has been the open work environment we've created so the team is empowered to deliver on its KPIs and, in challenging times, know we are there and that we all learn, no matter the outcome."