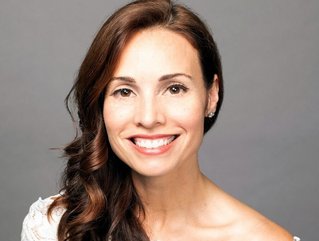 Jaymie Scotto Cutaia is the pioneering CEO and Founder of JSA, a company that is making waves in world of the data centre marketing
As the CEO and Founder of JSA – and one of the world's most influential women in data centre marketing – there's very few out there who know the digital infrastructure community as well as Jaymie Scotto.
What unique services do you bring to the telecoms market?
Here at JSA, we start with strategy first. We begin with a messaging workshop with our clients' key stakeholders, to listen, analyse, refine and competitively benchmark our clients' core messaging and ensure it is in line with the latest business objectives.
We establish KPIs 'out of the gate' to define what a successful relationship requires, and we devise a customised, go-to-market communications plan for the next 6 months ahead to achieve those KPIs.
When did you realise there was a problem with the way that data centres are marketed, and how are you solving it?
A few months back, I read a statistic that forever changed me. A recent International Energy Agency (IEA) report stated that approximately 2.5% of global energy is consumed by data centres and data networks, and this number is expected to quickly rise, with global energy used by data centres alone to increase to 8-10% by 2030.
That's a staggering number and a staggering increase. And as the founder and CEO of my firm, I felt directly responsible.
So the question we asked ourselves here at JSA is: what if?
What if we could leverage our network and our curated resources and channels to help our clients' efforts to be greener as an industry? What if we could bring the digital infrastructure community together to collaborate, act as global citizens and share approaches to greener businesses, facilities, and technologies across dividing lines and internationally?
Our answer was Greener Data, a multi-author, Amazon best-selling book featuring the success stories and perspectives of 24 leading decision-makers in the data centre and network infrastructure industry, who are passionate about drastically reducing carbon emissions for a more sustainable sector.
We created GreenerData.net and #GreenerData to raise additional awareness, educate, share real-world, current examples, and pledge our commitment and work together to heal this world and provide a lasting legacy for our children.

What are the biggest challenges you face in the market?
I think our data centre industry is challenged with too much incorrect, antiquated and/or underutilised data, yet not enough industry-wide metrics, monitoring and accountability.
I think it's more important than ever to communicate, clarify, define and deliver – not just as companies or countries, but as global citizens – and to report our findings, optimise and educate on a going-forward, collaborative basis. This was the motivation for Greener Data and our active participation in great organisations, such as Infrastructure Masons.
What services are you investing in the most?
Since the pandemic, we have 'doubled-down' on our digital channels to help further drive this global education and promotion of accurate, useful news and information. For example, we host Virtual Roundtables every 6 weeks, which allows us to line up the headline makers on current trending topics, such as the state of our sustainability efforts in our industry.
We also created GreenerData.net as an educational forum that curates the very latest sustainability success stories – including press releases, articles, videos, roundtable discussions, eBooks, and more – so we can all access the latest best practices to reducing carbon emissions in our data centres globally and to help us as an industry decrease not just our own footprint, but those of our clients.
What does the future look like for JSA over the next 12-18 months?
In this crazy, post-pandemic world, the way we receive our news, the way we communicate and collaborate – even the way we live – have all changed. As such, we need to continue to challenge ourselves to innovate, collaborate and partner, stay flexible and adapt to the changing marketplace, encourage new voices and perspectives at the table, and continue to dig deep and give back.
This industry has provided us with so much trust and so many blessings over the years, how can we at JSA give back and provide more ways to share information so we can all make better business decisions and grow together?
Over the next 12-18 months, look out for more of our commitment to our industry, as well as to sustainability, inclusivity, global cooperation and education. Look out for our innovative new services and educational channels designed to delight and inspire not just our clients, but the industry at large.