Vertiv inaugurates expansion of its Ras Al Khaimah factory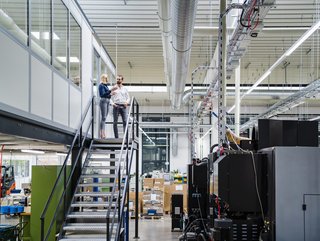 Vertiv's factory expansion represents a strategic investment, being ideally located to cater to its Middle East, Africa, Australia, and South Asia markets
Vertiv has announced the inauguration of its factory in Ras Al Khaimah, UAE.
This investment will enable the digital infrastructure giant to significantly expand the integrated modular solutions avenue of its business, as well as its low voltage switchgear and busway businesses.
The details of Vertiv's latest manufacturing investment
The site is an extension of the existing E+I Powerbar Gulf factory, providing an additional 5,700 sqm of space.
The latest capacity increase will help Vertiv to proactively address the increasing demand for its products and services.
This newest expansion of its manufacturing network is strategically located, in order to help Vertiv batter cater to its Middle East, Africa, Australia, and South Asia customer networks.
The new factory will manufacture a series of power distribution and continuity solutions, including low-voltage switchgear, the Vertiv Powerbar iMPB busway system, and prefabricated modular solutions for data centres.
"I couldn't be prouder to see the Vertiv fundamentals of high-performance culture and innovation being brought to life in this new addition in UAE. This expansion allows us to better support our growing customer base in multiple countries, with solutions that are critical to on-going digital transformation. We will continue to strengthen our capabilities to innovate with, and for, our customers," commented Giordano Albertazzi, CEO of Vertiv.
"The addition of the new factory space demonstrates the importance of serving the region. Vertiv is continuously striving to roll out the latest and most innovative technology solutions to support its clients," added Adrian Sheridan, Director of Powerbar Gulf at Vertiv.