Volkswagen AG pledges to achieve carbon neutrality by 2027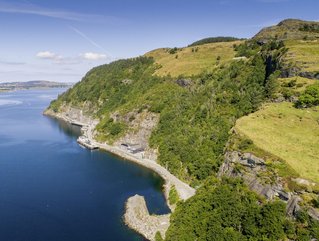 Volkswagen AG has announced its pledge to make its entire data centre operations carbon neutral by 2027, by expanding the capacity of Green Mountain sites
If successful, the Volkswagen AG group will be achieving this widely-held target a whole three years earlier than the goal outlined in the European Green Deal (under which Europe's data centre operators have agreed to make their operations climate neutral by 2030).
In total, Volkswagen Group has six global data centre operations, three of which are in Wolfsburg, two in Norway, and one in Singapore.
Using Green Mountain data centres to improve sustainability standards
To achieve this ambitious target, the Volkswagen AG group has expanded its computing capacities at Green Mountain.
Green Mountain is a Norwegian carbon neutral data centre operator, and Volkswagen's cooperation with Green Mountain began in June 2019, when the group first opened its data centre operations at Green Mountain's RJU1-Rjukan site.
So, by expanding its capacity in these sites, Volkswagen will be able to run a quarter of its global operations carbon-neutrally.
This corresponds to annual CO₂ savings of 10,000 tonnes.
"Green IT is a key topic on our ESG agenda. While technology is the key driver for more efficiency, an improved customer experience, and new business models, IT accounts for about 3% of global CO₂ emissions," commented Hauke Stars, Member of the Board of Management, IT and Digitalisation.
"Given the rising demand for computing power and data storage to enable Volkswagen Group's NEW AUTO strategy, a sustainable IT roadmap with ambitious goals is paramount to systematically reduce our carbon footprint. With data centres being the biggest contributor of carbon emissions in IT, expanding our computing capacity at Green Mountain is a strong lever to make our data centre operations carbon-neutral by 2027."
"We appreciate the renewed trust Volkswagen has placed in us and are pleased to support them on their journey towards full carbon-neutrality," added Tor Kristian Gyland, CEO of Green Mountain.
"Together we share the same vision of a more sustainable future."