Who is Edge Centres Chief Cloud Officer Scott Le Marquand?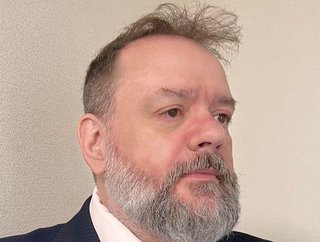 Edge Centres CCO Scott Le Marquand. Credit: Edge Centres
Le Marquand was Chief Architect at EngineRoom before taking on the role of Chief Cloud Officer at Edge Centres
Edge Centres has announced the appointment of a new class cloud architect and solutions engineer joining its executive team.
Chief Cloud Officer (CCO) Scott Le Marquand will take responsibility for overseeing the consolidation and integration of Edge Centres' growing edge data centre footprint into a single, global cloud platform.
Le Marquand's designation comes after Michael Roelker was hired by Edge Centres as its new CRO.
With plans to "reshape the cloud computing landscape", Le Marquand has stated his goals in his new role include helping Edge Centres to "deliver unparalleled value to clients in the US, Asia, Australia, and beyond."
His role includes developing and executing a comprehensive cloud strategy aligned with business objectives, leading the selection, implementation, and integration of cloud-based solutions and architecting scalable and secure cloud infrastructure to support organisational needs.
A veteran of CTO, CCO, and cloud solutions architectural roles

Le Marquand brings almost two decades of industry experience to the Australian-headquartered company as its US expansion continues.
Starting with the company's first US acquisition in St Louis, Missouri, in April this year - alongside the opening of its US head office - Edge Centres has conducted a rapid series of acquisitions which is expected to reach 20 facilities in the region over a three year period.
As part of this expansion, Le Marquand will "unify, aggregate, and bring the growing footprint in line with industry best practices for a single, functional cloud platform", Edge Centres said.
Le Marquand held a variety of senior and executive roles in the technology sector, including cloud solutions architectural roles at Virtustream, Senior Consultant at C5 Alliance and Cloud Architect at Calligo, before a brief stint as CTO and Chief Architect and EngineRoom ahead of his appointment at Edge Centres.
In his roles he gained experience with technologies including the likes of VMware virtualization, storage design and Microsoft technologies.
Jon Eaves, Founder and CEO at Edge Centres said of Le Marquand's appointment: "Scott brings a wealth of experience that will enable our Edge Computing Platform to be leading at the Edge. The future of edge computing begins here."