Why Lemongrass was perfect for Pick n Pay cloud migration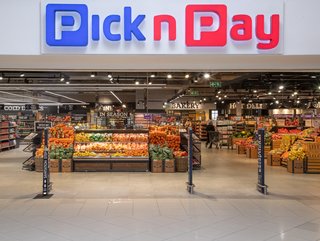 Pick n Pay - Lemongrass
Pick n Pay's cloud migration had the potential to be complicated and intense but, thanks to the expertise of Lemongrass, the project ran "like clockwork"
When executives at Pick n Pay were planning the retailer's cloud migration, they knew it was imperative to bring on board a partner whose expertise was indisputable.
In Lemongrass they found a specialist in putting SAP on the native hyperscale cloud, whether that be AWS, Azure or Google Cloud. Established in 2008, the firm started out as a SAP consultancy organisation, before switching its focus exclusively to SAP-on-cloud operations from 2014.
Today, it counts heavyweight companies and organisations including Fender, Transport for London and Aspen Pharmacare as some of its standout clients.
Lemongrass came highly recommended to Pick n Pay – by AWS, no less – as a go-to partner, largely thanks to its longevity in the market compared to competing system integrators. That experience was key in helping Pick n Pay achieve the end goals of its migration, which included cost reduction and improved security and reliability.
Other aims, according to Mark Hirst, Managing Director for EMEA at Lemongrass, were "more aspirational and transformative".
He adds: "They wanted to transform their customer experience, and that can be done in two ways. The first is through the scalable nature of cloud – the ability to boost your servers on a particular day to accommodate extra capacity, like when you're running a Black Friday event.
"The second thing they wanted was better insight. Getting on cloud gives you access to a lot of very strong analytical tools, which help you transform that user experience."

Pick n Pay cloud migration 'like clockwork'
One might imagine that, when it comes to a cloud migration as complex and extensive as Pick n Pay's, there would be all manner of substantial obstacles to overcome.
The reality could not have been further from the truth.
"You've got these big, expensive, business-critical SAP systems and, actually, it all went like clockwork," says Hirst. "And what I should say is we did this at the height of the pandemic. This project went to plan, to budget, and the reason is that this is the only thing we do. We've done it time and time again."
Hirst does, in the end, pick out a few small challenges that his team encountered but successfully mitigated.
Lemongrass managed to migrate Pick n Pay's IT infrastructure with very little downtime which, evidently, was crucial in allowing the company to maintain its operations.
Automation was utilised to ward off system integration headaches, while cloud latency issues – common to this region – meant systems had to be hosted by data centres in both Africa and Europe.
A fruitful partnership
Lemongrass and Pick n Pay's partnership will continue for several more years and is effectively split into two halves – the first covers the migration itself, while the latter concerns "operation and innovation".
Assessing the progress made so far, Hirst refers back to the targets initially set by Pick n Pay.
"The first set of objectives have definitely been achieved," he adds. "The systems are ultra-reliable and secure, and massive cost reduction has been delivered.
"We're now starting the journey towards that second set of aims. How do we get native analytics? How do we make SAP more fleet-of-foot, more scalable? How do we automate it more? That's the journey we're on now."
Read the full Pick n Pay's digital report HERE.