The age of the automated data centre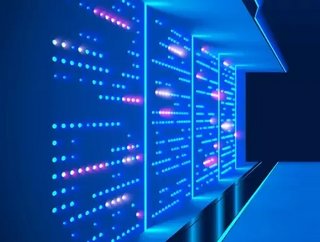 More than 80% of IT professionals believe that most data centre and network tasks will be completely automated by 2025...
A data centre can already be a lonely place. Empty echoing halls, deserted corridors of glass and steel, with only the low roar of ten thousand cooling fans for company. 
Now, due to the ongoing pandemic and driven by an increase in automation technology, data centres are on track to become more devoid of human contact than ever. 
A large part of this need for automation was already being driven by the growth of the hyperscale data centre market. Any data centre with more than 500 cabinets, more than 5,000 servers spread across more than 10,000 square feet is usually considered to be . As of June, there are 541 hyperscale data centre facilities around the world, up from 500 in October of 2019. According to Synergy Research, there are similarly sized facilities under construction or in the planning phase. 
Managing facilities of this size using human labour would require massive workforces - something the data centre industry can't afford and . In its 2018 annual global survey of data centre operators, the Uptime Institute found that more than 50% of respondents were either having difficulty finding candidates to fill open jobs or were having trouble retaining data centre staff.
During the pandemic, while data centre staff have been considered the (admittedly in an article that guilelessly provides a quote stating "In other industries, you might say the payroll is a good indicator of who is critical staff", which is possibly one of the least-on-the-money quotes I've heard, during a time when minimum wage service industry workers are being rubber stamped "essential" and sent out to die in the name of a 15% tip - but I digress) the number of workers onsite has been reduced, both as a result of government lockdowns, or companies furloughing employees. 
As a result of all of these factors, this is going to be the decade of data centre automation. 
"Hyperscale data centres are driving a sense of urgency for automation, but many smaller corporate data centres are just as complex, even if they are less physically expansive," commented Len Rosenthal, CMO at Virtana, in a on the increased demand for automation throughout the industry. He goes on to note that, "automation takes data from across the data centre, applies analytics and machine learning to that data and helps to identify both inefficiencies and trouble spots in the data centres well as their origins," and adds that, while most modern data centres are far from being completely manual facilities, most automation still exists in isolated pockets throughout the facility. 
The trend is accelerating, as automation and AI conspire to provide predictive analytics, as well as unparalleled levels of visibility into data centre functions. In fact, in a recent survey, 81% of IT professionals said that most data centre and network tasks will be completely automated by 2025. 
"For the most basic of tasks, technology advancements like AI, machine learning, workflow management and others are quickly rising to a place of 'hands off' for those currently managing these tasks," TJ Waldorf, CMO at INAP, commented in a press release, adding that, "in five years, we'll see the pace of these advancements increase and the value seen by IT leaders also increase."