Bluebird Networks buys Iowa ColoHub data centre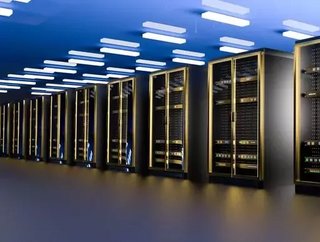 The acquisition of the ColoHub data centre from Geneseo Communications strengthens Bluebird Network's connectivity in the Midwest...
Bluebird Networks, a Midwest-based data centre operator and digital infrastructure service provider, announced this week that it has purchased its second data centre from Geneseo Communications.
The new data centre, located in Bettendorf, Iowa, is a 57,000 sq ft ColoHub facility (renamed as the Bluebird Quad Cities Data Centre) with 6 MW of IT load capacity. The building was originally built as a grocery store, and later converted into a crypto mining facility which briefly vied for the title of the .
The purchase continues Bluebird Network's habit of purchasing unique facilities. The company's in the city of Springfield, Missouri, surrounded by solid limestone, which helps with cooling and humidity control. The underground facility was recently expanded, with additional power backup capabilities and an additional 11,500 sq ft of whitespace. 
Bluebird was back in early 2019, and has largely focused on expanding its fibre network infrastructure - which focuses on covering rural and isolated areas across the American Midwest - over the past two years. 
The company recently completed , bringing the company's total network coverage to more than 9,800 fibre route miles of high-speed broadband across the region. 
"Our fiber is as unique as our employees. We can get you a connection from Davenport or Chicago to Kansas City or across the country on our network. We're connected to the Midwest's most highly-valued internet exchange points and are continuing to expand and strengthen our network footprint and fiber services across Illinois," commented Michael Morey, President and CEO of Bluebird Network. 
He added that, "In 2020, we expanded and densified our fibre network infrastructure across several territories throughout the Midwest. Expanding our data centre offerings, fortified now with a second facility, is part of our mission to empower businesses and offer a total communications solution."
The new facility, according to Bluebird Networks, enhances the company's existing offerings, creating another option for its customers to move their applications closer to the network edge, in addition to providing disaster backup recovery and redundancy for customers who already use the company's first data centre for storage and other digital infrastructure needs.