The changing edge landscape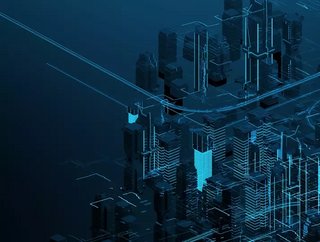 Davide Villa, Business Development Director EMEAI at Western Digital, breaks down the changing landscape of data storage at the edge.
From remote and hybrid working to telehealth, IoT, 5G, and the cloud, these developments have all supercharged the demand for edge computing, with increasing amounts of compute and storage being deployed outside of the traditional data centre, closer to where data is captured and generated.
A recent report from Gartner found that less than 10% of enterprise-generated data is created and processed outside a traditional centralised data centre or cloud, and that figure could surge to 75% by 2025.
The edge could be anywhere in the world, including the middle of the ocean, a remote island or even a military operation in the desert. In these remote environments at the computing or network edge, networks can be slow, intermittent, expensive, or non-existent. A new intelligent edge computing architecture can eliminate the hurdles of latency, cost, and even connectivity in some cases.
But how can storage devices at the remote edge live, survive, and thrive in extreme environments?
Nuances at the edge
A traditional data centre is strategically provisioned with IT resources, staff, space, and carefully controlled power and cooling considerations. In comparison, the edge environment adds connectivity, environmental, and security factors.
Mobility, analytics, and high-performance computing are some of the elements that an edge server can offer, outside of what a traditional data centre can. It's all about bringing the data, processing and user (whether people or things) closer together for real-time decision making and value. 
The main differences at the remote edge are connectivity and physical distance to the data centre, whether it's miles at sea or off the grid in the desert. Connectivity in these environments may be slow or questionable, but the data workload still requires real-time analytics on-site.
The data processing time crunch
Sending data captured at the edge, back to the cloud, can be painfully slow or prohibitively expensive.
In the commercial sector, for applications like industrial, telecom, or exploration on offshore oil rigs, there's a lot of data to collect. In some cases, it is faster to physically fly the data back on a helicopter than try to transfer huge volumes of rich data back from locations off the grid.
But helicopter delivery can seem a bit farfetched and introduces other logistical challenges, while sending vast amounts of data to the data centre can overwhelm a remote network. Additionally, waiting for a response from the data centre is not a luxury that some can afford, especially when it comes to life-saving or critical circumstances.
The ability to process data locally and transfer only specific results back to a central data centre can significantly reduce network traffic. This can be ideal for an exploration at sea or a telescope positioned high atop a remote mountain, which in some cases can only connect via a satellite link, meaning connectivity can be spotty.
An edge server enables this data processing to take place at the remote edge, eliminating the need (and resulting latency) to send data back to the cloud or enterprise data centre, entirely.
Keeping data safe and stable in extreme environments
Edge devices and users deployed in these extremes not only have a distance challenge, but a variety of environmental elements to consider as well. 
The important thing is to know what kind of environment you are aiming for and how the device is going to get there. Whether an edge server needs to be air-dropped to a military operation in the desert or to a remote exploration site at sea, protection against water, dust, and debris ensures the unit will not be damaged.
The ability to withstand shock and vibration when transported aboard a moving vehicle or aircraft is also important outside of the data centre. Even air pressure differences when changing altitude can impact a device.
Where there is highly sensitive data being transmitted, such as in a military battlefield or at a crime scene, an edge device should meet the appropriate security standards with a cryptographic module and a tamper-evident enclosure.
In addition to protecting against tampering or otherwise getting to the data, protection against external electromagnetic interference (EMI) events, either natural or malicious, is critical. Depending on the use case, internal EMI screening which can block outgoing signals may also important to reduce the likelihood of detection.
Processing power at the edge
There is an insatiable appetite for instantaneous access to data no matter where a person is, whether stationed in the jungle, the ocean, the desert or tundra. Today's users want to run the same applications with the same storage and processing power as if they are at their desk at headquarters.
That appetite is already spurring on tremendous growth in the industry, with analyst firm Omdia expecting server deployments at edge locations to double through 2024, totalling an estimated nearly five million units. Which means that more computing power is needed to keep pace.
The explosion of data creation at the edge and the opportunities to extract significant value from that data is providing lines of connection between people and technology that has never been realised previously. Organisations are extending and expanding the possibilities of the cloud to more remote locations. With billions of connected things around the world, edge servers play a critical role in processing and transforming data between core data centres (public, private, and hybrid) and a diverse set of people, connected things, and workloads at the edge.