Is data centre automation the key to a post-COVID world?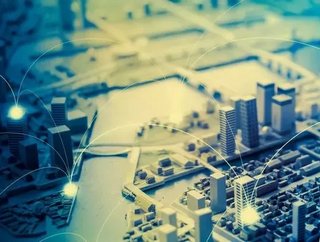 As remote work and the growth of 5G, IoT and digital services put pressure on the data centre industry, companies are turning towards automated solution...
The ongoing global pandemic is radically disrupting the way that companies and their employees operate around the world. From remote working experiments and changing patterns of technological behaviour, to new offerings and economic pressures, the modern enterprise is facing a period of unprecedented change. 
Whether things go back to 'normal' in a post-COVID world (if there really is such a thing) or whether the building blocks of our societies and economy have been forever rearranged, remains to be seen. However, handling the present and preparing for the future should be a top priority for all executives, and nowhere is that more true than the data centre industry. 
"In order to both maintain business continuity and emerge stronger after Covid-19, leaders will need to see over and transform their operation model, with an urgent need for digital transformation and cloud migration," said , in a recent . 
Driven by 5G and IoT growth, as well as the pandemic, many leading data centre operators are expanding their operations, as well as investing heavily in AI-powered automation, in order to compensate for a lack of physical workers throughout the industry - something that's being driven as much by an incipient skills shortage as the pandemic. 
Data centres are the central nervous system of a digital economy, and we think this has been even more clear post-Covid-19," said in a recent interview. Even during the pandemic's height, back in March, Digital Realty maintained an ongoing growth strategy. The company completed a gigantic of data centre competitor Interxion, bringing the total number of facilities under operation above the 270 mark. 
"Everyone's reliance on digital services has never been more prevalent. You can see that with video conferencing, streaming entertainment, education online, to name a few. It seems that the enterprises that were on a digital transformation journey pre-pandemic, are the ones that are probably in the best place to succeed today. You couple that with emerging technologies like artificial intelligence, blockchain, Internet of Things (IoT), and it's just placing substantially higher demands on IT infrastructure."
In order to support this growing demand during the pandemic, operators have been turning to smarter automation software in order to better run their data centres from afar. 
"Application availability and desktop virtualisation are being rethought to give staff working from home access to key apps so they remain productive, regardless of location," noted . "This has led to a lot of interest in applying AI to automate infrastructure, remote monitoring and alerts," Brinded continues. "In times like these there can be sharp compute demand changes so capacity planning is very relevant too."
Whether or not the majority of workforces return to in-office 9-5 schedules when normality is restored, or whether the global economy is about to experience an existential shift towards a more distributed, work-from-home-friendly culture, is yet to become apparent. However, at least for now, data centre operators looking to survive and thrive during these troubling times, are embracing automation as a mission critical capability.