Data centres struggle with on-site staffing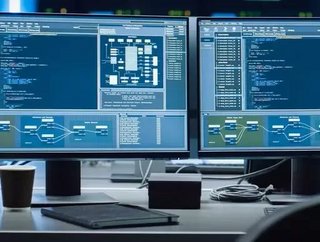 The COVID-19 pandemic has led to data centres managing with less on-site staff as they follow work-from-home directives...
Data centre managers have been forced to operate with lower staffing levels due to the global pandemic and remote workforce policies. But the situation is sounding alarm bells for facility executives as human error is widely recognised as the biggest cause of data centre outage time. 
According to a recent survey, 70% of data centre managers took action and reduced on-site staffing levels when the pandemic was announced in March. Since then, many of them have been operating with a fraction of their usual staffing levels. 
However, fewer employees on hand raise the risk of failure or maintenance problems being missed and even rushed working practices which lead to mistakes and oversights. This is especially true when emergencies occur and when less experienced staff man the facility. 
Better training
According to Uptime Institute's 2018 annual global survey of data centre operators, facilities have struggled to hire and retain qualified staff. Over 50% of respondents said they'd had difficulties finding candidates to fill open jobs or were having trouble retaining employees.
Some experts suggest that better training could be the answer to lowering risk levels and improving employee retention when minimal staffing levels are exacerbating the situation. 
, Vice President of Marketing for iland commented, "As we have seen in 2020, it's often the unplanned events that most challenge our preparation for change. Technology has helped businesses adapt. However, that doesn't mean that IT professionals haven't had to overcome their own challenges."  
He continued, "2020 may go down as the year in which the good and bad of IT have both been amplified. For example, IT organisations using cloud services before the pandemic were able to lean on their provider to support their changing business environment. However, organisations that managed their own infrastructure, and were burdened with a talent shortage prior to the lockdowns, likely saw that risk become more pronounced."
Developing industry
However, it's not just a question of inadequate training. Data centres have evolved considerably over the past decade, from storage facilities to high powered computing centres with AI tools and services as well as advanced cybersecurity and data aggregation features. 
Roles have changed while demands have risen, particularly during COVID-19, with many enterprises and organisations requiring greater data storage capacity and bandwidth.
, International Product Marketing Senior Director at StorageCraft explained, "Data storage used to be a question of simply managing structured data in known, secure environments. This has changed, and with it, the skill set required from those managing it. Driven by explosive data growth, especially the growth of unstructured data, businesses need storage infrastructure that is highly scalable and flexible."
Malecki continued, "In some ways, these are also the skills that are needed from storage professionals; a person that is able to quickly adapt to frequently changing demands from the business, understand what is needed, where it is needed, how the data can be accessed and protected, and propose a solution that meets all these requirements."
He added, "It is no longer only about capacity, but about deploying storage infrastructure that safeguards data and ensures its constant availability and recoverability. As well as this, it is important to also consider threats from other factors, such as app failure, hardware failure or human error."
Resolutions
But data centres can resolve the issues they are facing if they organise their skillsets and work towards addressing areas that are in short supply, says , Regional Director MENA, Citrix.
He explains, "The digital transformation's acceleration across organisations due to the pandemic has exposed skill shortages. This has especially been the case for data centre operators, requested to provide the best and most stable service while facing a drastic and sudden increase in load."
El-Khayat advised facilities management to use a skills matrix tool to create an overview of skills available, and then work on filling the gaps with strategic recruitment. He also recommended working proactively with recruitment teams and giving team leaders the chance to build a long-term talent pipeline that fits the assessed needs.
He added that partnering with colleges and university programmes not only resulted in a more dynamic workforce but created opportunities for a demographic keen to learn. "University programmes are essential for building future capacity and specially to create incentives for a more diverse workforce – for example encouraging more female students to join the IT sector," El-Khayat said.