Deutsche Bank migrates core IT system to Google Cloud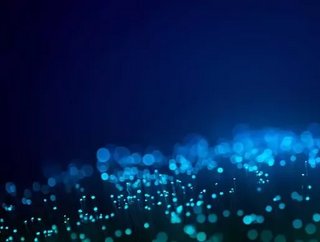 The two companies have finalised a cloud computing agreement to migrate Deutsche Bank's data to the Google Cloud...
Deutsche Bank has reached an agreement with Google Cloud to migrate the core elements of its IT function , hosted across Google's footprint of hyperscale data centres.
Under the new agreement, Deutsche Bank will shift the majority of its data onto Google Cloud's managed services platform. The first of its kind partnership, according to Deutsche Bank, will usher in a new era of products and services for the bank's customers.  
"Today marks a new chapter for Deutsche Bank," said , Deutsche Bank's Chief Technology, Data and Innovation Officer and Member of the Management Board. "With Google Cloud by our side, we have a strategic partner that will accelerate our technology transformation, enable us to use data more intelligently and provide a flexible and safe environment for us to quickly deliver new products and services. This is the blueprint for bringing together the relative strengths within banking and technology for the benefit of our clients."
Like many large banking organisations, Deutsche Bank has found itself hampered by legacy systems and a lack of agility. The company's Google Cloud migration is intended to not only solve these issues, but also support increased development of new services and applications for the bank's customers. 
For Google, the deal represents a key step in its efforts to gain larger access to the emerging wave of digital transformations sweeping throughout the European banking industry. Currently, Microsoft and AWS have the largest share of partnerships with European banking houses, something Google is working hard to change. 
According to a Deutsche Bank press release, the bank is working alongside Google to bring a range of new technology-driven consumer solutions to market in the coming months. These include new lending products to support "pay-per-use" models as an alternative to purchasing assets outright, the delivery of a unified, intuitive interface for retail customers in Germany to more easily view the range of Deutsche Bank and Postbank products, and products that enhance Deutsche Bank's Autobahn platform for corporate clients. 
"Mobile self-service options, artificial intelligence-based recommendations, and other innovations are transforming the banking experience for businesses and consumers around the world," said , President, Google Cloud. 
"Our partnership with Deutsche Bank will bring new innovations to life and further establish the financial services industry as an early technology adopter. Deutsche Bank is a trailblazer in the industry, and we couldn't be more thrilled to partner with such an important market leader."