Drone wars: UAVs and data centre security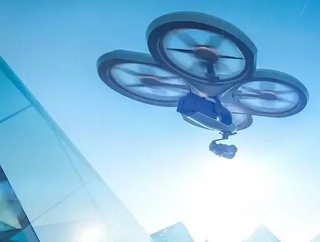 With data centre security becoming increasingly paramount, drones may have a new role to play...
Data centre security is non-negotiable. With more and more of the world's critical information passing through public cloud and enterprise data centres, protecting these facilities from attack is becoming an increasingly vital task.
Unfortunately, thanks to everything from to , keeping a modern data centre secure is also becoming more challenging by the day. Unmanned aerial vehicles (UAVs), also known as drones, have become an increasingly controversial subject in recent years for their ability to remotely disrupt and spy on otherwise inaccessible locations, including , and even data centres. 
A looming threat
Predictions around the future uses of drones range from the utopian to the downright melodramatic. 
Max Tegmark, in his book Life 3.0, writes: "Once mass produced, small AI-powered killer drones are likely to cost little more than a smartphone. Whether it's a terrorist wanting to assassinate a politician or a jilted lover seeking revenge on his ex-girlfriend, all they need to do is upload their target's photo and address into the killer drone: it can then fly to the destination, identify and eliminate the person, and self-destruct to ensure that nobody knows who was responsible." While the idea of buying an AI-powered killer smart drone for the price of an LG Wing and feeding your flying assassin a picture of your ex-girlfriends' face is undoubtedly on the hysterical side, it's not without a basis in fact. 
Drones are already a proven quantity in terms of military applications, and the availability of increasingly-capable drones to the civilian population is rising faster than this It all raises the question of how easily this sort of technology could be co opted for nefarious ends. 
In a sense, the combination of drone tech and weaponry is already a pretty dystopian idea. The US military's extensive use of drone strikes during the Obama administration has rightly drawn criticism. In the wake of the September 11 attacks in 2001, the Bush Administration, then the Obama administration, and now the Trump administration have continually developed and expanded the "most powerful military and state surveillance apparatus in all of history," wrote Branko Marcetic for The Jacobin back in the days before Trump's ascension to the White House. The Trump Administration has inherited a sprawling and opaque national security regime that has embraced drone tech (among other things) as a way to perpetrate extrajudicial killings on foreign soil with impunity. 
Now, as civil unrest grips the United States in the lead up to the presidential election, the idea of military sanctioned drone strikes against a civilian population - as well as civilians with access to modified consumer drones as a form of remote weaponry - paints a potentially bleak picture. Just this week, the Taliban executed an extremely effective , killing four. "If the strike on Sunday was indeed carried out by an armed drone, it would show the proliferation of a method of attack that could have wide-ranging and dire consequences for Afghan, United States and NATO forces," writes the New York Times. 
Drones over the data centre
In the data centre industry, things are no different. Several industry experts have warned against the threat of drones as a tool of everything from sabotage to the theft of trade secrets. In a relatively harmless example, GeekPub over Facebook's data centre in Texas back in 2016. 
In , security consultant Adam Ringle warns that, "Somebody may be able to take a picture the day before to find out where the cooling system, gas or electric lines are. The next day they could fly a drone into it with 3.4 pounds of C4 and then it's game over."
However, as with all new tools, drones are neither an inherent risk or benefit to data centres. In fact, several companies are working very hard to make sure that UAVs have a future in keeping data centres safe, not blowing them up. 
Drone patrol
, a French UAV manufacturer, is a keen proponent of using flocks of drones to provide 24/7 security coverage of critical environments. "Security and safety teams can schedule remote patrols and follow live the drone's trajectory and video feedback on their remote interface. In the event of a security breach, autonomous drones automatically take off to the alert point to remove doubts. Security teams can then take control of the camera remotely to identify the threat and prepare an intervention," wrote a company spokesperson in a .
The ability for drones to patrol and guard a data centre against aerial and ground based threats sounds like the stuff of science fiction, but the technology is already finding applications in other critical environments. Last year, Azur Drones entered into a project with the Port of Dunkirk to provide using its Skyetech drones, in partnership with Eamus Cork and Genetec. 
"Due to its dense activity and regulatory requirements, the Port Facility must be secured 7 days a week and 24 hours a day. It became clear that our human presence and the operator's CCTV system should be complemented by drone technology. The Skeyetech system, integrated with Genetec, improves the responsiveness and efficiency of the security teams that monitor the installations." noted Thomas Ditacroute, Chief Operating Officer at Eamus Cork at the time. 
There's no denying that the modern drone can pose a potentially huge threat - both to our society at large and the modern data centre - but the technology is also undeniably a powerful tool in the hands of data centre operators looking to gain better visibility across their security systems.