Edge processing will grow 75% by 2025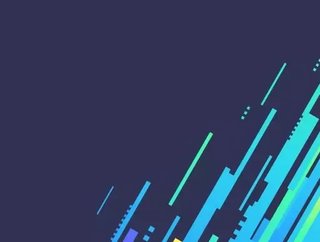 Experts agree the COVID-19 pandemic has fuelled demand for edge data centres and automation...
A by leading think tank, Gartner, has revealed there will be a 75% increase in edge computing and processing by 2025 as a result of the ongoing COVID-19 pandemic. 
The research suggests processing on-site will become far more commonplace, compared to storage and data management at centralised data centres. 
The surge in edge computing and data management is, says Gartner, being driven by three components, namely the end-user, the networking layer and the place of computing. 
, VP & Head- IT Infrastructure of Reliance Industries, an Indian multinational conglomerate headquartered in Mumbai, explains, "Companies can buy a 300-500 square feet place at a location close to a host of users with common work profiles, and host a small data centre. This will allow for faster work completion with low latency and all the necessary safeguards in place." 
Edge data centres have performed well over the past 12 months, despite disruptions caused by the pandemic. Progress has been particularly noted in the manufacturing industry as cloud computing has enabled manufacturing units to continue to operate despite restrictions resulting from centralised data units being shut down.
Inflection point
Forrester's vice president and research director says the edge computing industry has hit an inflection point that will see it develop on a much larger scale from hereon in. "When people talk about the location of the edge, their descriptions vary widely," he says. "Regardless of your own definition, edge computing technology needs to sit as close to the action as possible."
He continues; "In some cases, it can be in a data centre off premises but still as close to the action as makes sense. This rules out many of the big data centres run by cloud providers or co-location services that are close to major population centres."
But despite this, the investment outlay required means most companies will require third-party services to manage their data processing and storage. , network lead for Accenture North America, explains, "Like many other technology-related decisions, cost of ownership, sufficient technical resources and competencies, and whether there is a strategic value of owning the network-edge stack will factor in this decision process."
Suh adds, "However, over the long haul, most enterprises will likely look for third-party support."
, VP and general manager networking at Google Cloud, notes that edge computing brings 'tremendous opportunities, but also challenges.' "It's the ecosystem of cloud providers such as Google, the telecom service providers that have the infrastructure at the edge and the network capability, coupled with the developers and ISV ecosystem, who can come together to solve specific challenges and use cases and business problems for the enterprise community," he says.
Edge developments in 2021
Businesses have already stabilised following the initial shock of the pandemic. Technology has been instrumental in keeping many industries afloat throughout the COVID-19 crisis. Trends that developed in 2020 will surge in the next 12 months. 
Augmented Reality
Augmented Reality to manage employee training has become a necessary factor since global lockdowns took effect in March - and is expected to continue playing a vital role as new lockdown initiatives take hold again in the UK and California. But AR requires live data – and this causes latency issues if streamed from legacy systems. Edge technology enables data capture and hosting in local sites on the LAN. Instead of hosting the heavy feeds on the cloud, dramatically reducing latency issues.
Automation
Manual intervention in data centres is being reduced, not only to minimise manpower but to improve efficiency through AI and ML solutions. These can be applied to all management areas of a data centre, from cooling systems and cybersecurity, to maintenance, storage, and networking issues. 
5G opportunities
Companies will create their own private 5G networks to serve their workers, production lines, and warehouses. For example, a private 5G network combined with edge computing technology could provide a local Internet of Things network for a company's production line equipped with robots and machine tools, making it faster and more efficient.