GTT sells data centre unit to I Squared Capital for $2.15bn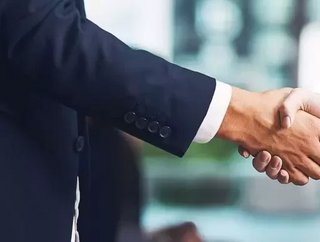 The deal will see I Squared Capital acquire GTT's European and North American subsea and transatlantic fiber network and data centre infrastructure...
is selling its data centre and communications infrastructure business unit to energy and digital infrastructure investment management firm . The deal, which was announced on Friday, will see I Squared Capital pay a total consideration of $2.15bn, consisting of a $2.02bn up-front payment with an additional $130mn dependent on future financial results. 
GTT's infrastructure business consists of three transatlantic subsea fibre optic cables, including the GTT Express, which has the lowest latency of any cable connecting Europe and North America. 
In addition to the three subsea cables, the acquisition will transfer a 103,000 route kilometer fiber network with over 400 points of presence, spanning 31 metro areas and interconnecting 103 cities in Europe and North America to I Squared Capital. 
Finally, in addition to its portfolio of telecom and infrastructure solutions, GTT will also hand over control of 14 tier-3 data centres and more than 100 colocation facilities to I Squared Capital. 
"The divestment of the highly differentiated infrastructure division assets will ensure greater focus on network investment and development of high-speed infrastructure services under the more specialized ownership of this experienced investor," commented in a press release. 
"The deal enables GTT to reinforce its capex light business model as well as its cloud networking focus and will benefit both enterprise and infrastructure clients alike."
GTT has revealed that it expects to use the newly acquired capital to , accumulated as a result of several major acquisitions made over the past 10 years, including the purchase of a number of data centre facilities and digital infrastructure from Interoute, Hibernia, and KPN International.
I Squared Capital has said that it expects the infrastructure to be a valuable investment at a time when the ongoing COVID-19 pandemic is driving digital transformation and internet usage faster than ever. 
said in a statement: "Now more than ever, digital infrastructure is an essential asset class as societies across the globe rely heavily on high-speed digital bandwidth. This acquisition builds upon I Squared Capital's overarching global digital infrastructure strategy and experience with complex carve-outs to expand the reach of our platforms across Asia, Europe and North America."
The acquisition is expected to close in the first half of 2021.