Harnessing the power of dark fiber networks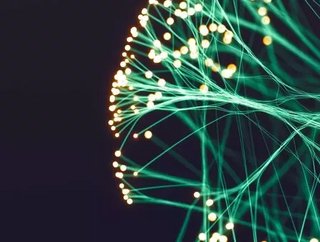 Dark fiber networks may be the key to supporting the ongoing growth of hyperscale data centre networks...
Fiber optics are the connective tissue that holds the modern world together. They form the backbone of the modern internet, carrying 99% of all data sent around the world. 
Back in 2017, it was estimated that there were more than of fiber optic cable around the world - around three times the distance between Earth and the Moon. As the planet becomes increasingly interconnected (to itself, not to the Moon) and the volume of data being created swells past every single day, Earth's fiber optic nervous system is an increasingly critical piece of infrastructure. 
As the need for capacity to connect more and more hyperscale data centre facilities to the net increases, dark fiber is becoming one of the most important commodities in the industry. 
What is dark fiber?
Dark fiber is unused or unlit fiber optic cable, often laid alongside connected lines, that isn't hooked up to allow the passage of data traffic. Dark fiber is typically leased to third-party companies by the network operator to allow for increased traffic. 
Recently, several companies in this field, deploying new dark fiber routes to link up major data centre hubs. Hyperscale players are also building out their own networks; just last year, Facebook began to other companies, effectively entering the wholesale fiber business.
Data centre investors and operators, forever seeking to improve the efficiency and capacity with which their facilities can reach network hubs, have been readily investing in and acquiring companies that specialise in providing dark fiber network access. 
Dark fiber investment surges
Currently, the dark fiber network operating industry brings in in the US alone each year, and is expected to grow as a CAGR of around 12.2% going forward as investment continues to rise and the industry continues to mature. 
In 2019, acquired a majority stake in , a Northern Virginia dark fiber provider, with access to about 700 kilometres of cable. "Summit has built a highly differentiated network infrastructure in the world's largest data center market," said Todd Aaron, Managing Partner of SDC Capital in a press release. 
Also last year, colocation company purchased Montreal-based dark fiber company . "This acquisition allows us to maximize the value and efficiency of our Montreal footprint by offering Hyperscale capacity, access to robust interconnection hubs and now also the underlying infrastructure to connect those entities," said Bill Fathers, Chairman and CEO of Cologix, at the time.
Last week, announced that its near-complete in Goodyear would become a part of the growing Cox Business fiber network. The partnership will allow Stream customers to interconnect their Stream services with other data centers or to their local offices using either dark fiber or internet transport services with speeds up to 100Gbps. "Stream's customer base is made up of Fortune 500 and hyperscale cloud providers, which makes Cox Business' ability to deliver low latency, diverse dark fiber route options to the most demanding of customers highly complementary," added the company in a