Interxion selected to anchor new cross channel fibre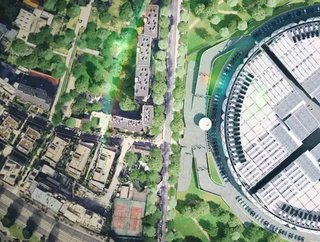 Crosslake Fibre will use Interxion's Paris Campus as the interconnection point for the first cross channel fibre route in 20 years. 
Despite Brexit, cross-channel trade between the UK and the rest of Europe will remain an economic thoroughfare. Like all economic activity, it will need to be underpinned by fast, high-capacity digital connectivity - something which current infrastructure between the UK and France is ill-equipped to handle. 
Now, however, the English channel is getting its first fibre route in two decades. Crosslake Fibre is currently in the process of building a 520 kilometre subsea fibre optic cable to join the UK with mainland Europe. This week, Interxion - the European arm of global data centre operator Digital Realty - announced that its Paris Campus has been selected as the anchor point for Crosslakes' new CrossChannel cable. 
Once the connection and cable are completed, Interxion customers in all Paris data centres will "be able to interconnect seamlessly to the CrossChannel Fibre System following its anticipated activation by the end of 2021," said the company in a statement. 
"The CrossChannel Fibre System will provide the shortest path between Paris and the UK, a critical benefit for our latency sensitive customers. In addition, the system follows a new, physically separate route from Paris to the UK, enabling our customers to enhance the resilience of their networks and efficiently overcome data gravity challenges," added Mike Hollands, Senior Director of Market Development at Digital Realty on Thursday. 
Interxion's Paris Campus comprises seven data centres, with another massive expansion project currently underway at the Interxion Paris Digital Park - an 85 MW, 40,000 square metre, four facility project, the first phase of which is expected to open before the end of this year. 
Fergus Innes, Senior Vice President at Crosslake Fibre, explained that "Interxion's Paris data centres are home to a thriving community of networks, enterprises, content providers, as well as financial, gaming, and media companies that will all benefit from the CrossChannel Fibre System's diverse routing, high capacity and low latency."