Machine learning: transforming the data centre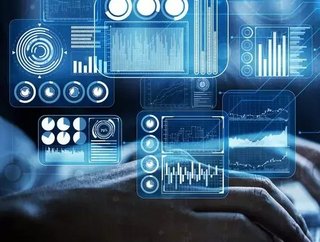 Data centres have come a long way in recent years with technologies such as machine learning and AI revolutionising them...
Machine learning is proving to be beneficial to the data centre industry in many ways, for example, minimising risk, managing cooling and power consumption and optimising space. 
What is machine learning?
Machine learning has been considered a subset to Artificial Intelligence (AI) and is the scientific study of algorithms used by computers which improve automatically over time and through experience. 
These algorithms are used in various applications which have been designed to eliminate the need for human interference. Medical diagnosis, image processing, email filtering and classification are just some of the results that have been produced by machine learning. 
How is machine learning transforming the data centre industry?
There are many ways in which machine learning, as well as AI, have revolutionised the data centre environment and it is only set to continue innovating over the coming years. One way it has changed the environment of the data centre has been the reduction in the need for data scientists. Machine learning, powered by AI, has introduced supercomputers into the data centre which can complete the tasks of hundreds of employees by itself. This means that the industry has seen a reduction in the need for data scientists as the algorithms can process complex calculations at a quicker pace. 
Another way in which machine learning has revolutionised data centres is through cybersecurity. Both AI and machine learning have become foundations to support and improve data security, which with the COVID-19 pandemic, has become even more important. It is able to process large quantities of data in no time, identify and eliminate any possible threats quicker than any human, making it an invaluable part of data centre facilities. 
Machine learning technologies are used by engineers and researchers to design and implement the right engines for the facilities. It can also be used to understand patterns in data and consequently process instructions linked to this data, for example controlling the cooling systems within the facilities. 
The future of the data centre industry looks promising with the addition of technologies such as AI, machine learning, automation and the demand for these critical environments is only set to increase