NetFoundry: the future of networking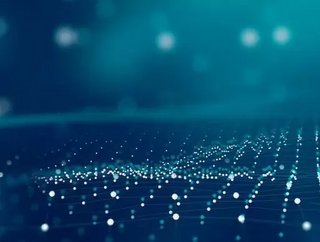 Brent Doncaster, Senior Director of Marketing at NetFoundry, shares his predictions for the coming year...
Digitisation will continue to accelerate through 2021. We've passed the point where some organisations were digital-savvy and others did what they always did. Every organisation is a software powered organisation or it disappears. We can see a strong upward trend in cloud spending. That was evident before the pandemic and analysts see it growing even faster through 2021 and beyond. Industry analysts are reporting that digital technology initiatives are by far and away the #1 priority and the new strategic business priority. It is anticipated that a large majority of organisations are expecting to increase budgets for technology and digital initiatives, while other areas such as administrative, marketing, and HR are likely to experience cuts.
Technology is emerging to solve some of these dilemmas and gain independence from the biggest vendors. In the last century it was the big iron vendors, then desktop software and operating system companies, now it's the hyperscaler cloud provider. There are and never have been single vendor solutions. Digital is an ecosystem and it continues to grow more diverse. Everything will be hybrid: hybrid cloud, hybrid work, hybrid apps, hybrid supply chains and hybrid digital solutions. The challenge, as ever, will be to increase choice and diversity for consumers and businesses without also increasing complexity.
What about how we pay for it all?
The perpetual software licence is dead, long live software-as-a-service. The pandemic will make cost-conscious organisations more determined than ever to pay only for what they really need in every part of the business and IT is no different. Consumption based pricing will continue it's strong march forward powering not just individual organisations but economies. Countries that get this right will have a potential economic advantage, because being agile at scale lowers the cost of entry for new companies. You no longer need to raise huge bundles of capital to build new enterprises. So, innovation accelerates.
And the costs?
Gartner came up with the concept of total cost of ownership in 1987. It was a fantastic way to look at the lifetime costs of IT rather than on a crude actuarial basis, but it did little to link expenditure to business value, perhaps because 30 years ago IT was still nothing more than an operational cost for most organisations.
Now companies will still be cost-conscious, but in new ways. Cutting costs has a short-term impact on the balance sheet and might put a bit more money in the pockets of shareholders, but a more fruitful kind of consciousness will prioritise the areas deemed most essential for digital success. How many businesses truly see IT as an investment opportunity and how many are just saying the words?
Who will be the winners and losers of tomorrow?
Organisations that are fast and agile will get faster and more agile – the winners will continue to win. Continual reinvention is the key to continuous success. Look at Microsoft or Apple as examples of giants from one era that managed the transition into another while many of their peers became extinct.
I foresee an economic bifurcation where the big get bigger, the small flourish in the spaces they can't fit into but there is not so much going on in the middle.  We can see this not just in the cloud arena where the hyperscalers tower above a landscape of smaller, nimbler niche players, but now in the economy at large. Without dwelling on the pandemic, it seems that medium size businesses are the most prone to being wiped out in the economic turmoil. What will fill the space left behind remains an interesting question – successful diversification on the part of the giants or the rapid expansion of smaller businesses?
The future of networking
Networking will be transformed (finally) by software abstraction and virtualisation. Networking is the last major infrastructure pillar to be transformed. Just as compute and storage infrastructure was abstracted and virtualised into cloud, networking will also be transformed into as-a-service solutions with cloud enabled capabilities built and deployed in software.
Network-as-a-Service (NaaS) solutions are delivering a new paradigm that unifies networking and zero trust security. NaaS makes network and security services programable, highly agile and scalable with cloud native orchestration and through the application of automated optimisation, organisations can leverage networking to support strategic digital initiatives.