The networking hardware evolution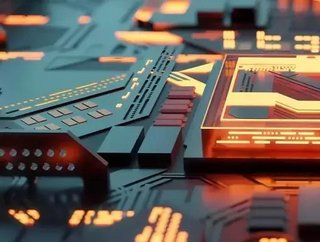 Data Centre Magazine examines the ways that the data centre networking hardware industry is changing to deal with increased global data traffic...
The data centre industry is bracing itself for a massive change. As the rise of 5G and the internet of things (IoT) begin to generate a growing tsunami of data - churned out by everything from RFID chips to water meters - the amount of information that data centres are being routinely expected to handle is mind-boggling. In 2018, the world was creating 2.5 quintillion bytes of data every day. By the end of this year, the total digital sphere is expected to be bigger than 44 zettabytes, meaning there will be more bytes of information on the internet than there are stars in the observable universe. 
"Every interaction with your computer or phone creates data. Every interaction on social media creates data. Every time you walk down the street with a phone in your pocket, it's tracking your location through GPS sensors – more data. Every time you buy something with your contactless debit card? Data. Every time you read an article online? Data. Every time you stream a song, movie or podcast? Data, data, data," in a recent article. As you read this, you're creating more data. 
In particular, rising social media usage, smartphone ownership and IoT are all massive drivers of growth. As smart sensors, embedded technology and wearables constantly interact with and record data from their surroundings. Wearable tech is expected to account for of data every single day by the end of 2020. For context, a petabyte of storage can accommodate roughly 20,000 Blu-Ray copies of Blade Runner (and I mean the Director's Cut, not the anemic theatrical release). 
"Every interaction with your computer or phone creates data. Every interaction on social media creates data" -
In addition to motivating more hyperscale construction, mass expansion of Edge data centre networks and growing the demand for scalable monitoring and management software solutions, these ongoing trends are prompting a significant change in the data centre hardware space. This month, Data Centre Magazine examines the ways that data centre networking hardware is evolving to deal with increased global data traffic. 
The Chip and Switch Challengers
Every few years, fiber optic networks are upgraded to accommodate increased traffic. Around 2016, a wave of upgrades saw the average capacity of a high-speed fiber optic link rise to about 100GB-per-second. Now, the next generation is here. According to , the industry is preparing for the significant jump to an average fibre link speed of 400GB-per-second. This upgrade, according to Sanyal, is going to place more demand on the hardware that makes up a data centre's servers - something that his company, Silicon Valley-based Innovium, is hoping to capitalise on. 
Innovium was founded in 2015 with an ambitious goal in mind: to take a bite out of data centre chip goliath . Headquartered just a few miles away from its challenger, Innovium, Broadcom is a $170bn tech monolith that has the market making chips that power the networking switches made by companies like Arista Networks and Cisco. 
Now, Innovium is coming for a piece of that pie. "We have established ourselves as the only compelling silicon diversity option," said Sanyal in a . The upstart chipmaker recently secured another $170mn in venture capital funding, pushing its valuation past the unicorn threshold - a first for a startup making data centre hardware. Innovium is reportedly the only challenger to take a bite out of Broadcom's market share so far. , commented in a press release that, "We are delighted at the strong adoption at leading OEM, Cloud and ODM customers ... which resulted in over 20% market share for 50G SerDes switch silicon in our first year of shipments." 
"Developing highly robust switch silicon from the ground up and powering mission-critical networks at the world's largest data center customers with a first product line is truly remarkable. The team at Innovium has successfully executed on their vision to provide breakthrough solutions with TERALYNX products," said Sandesh Patnam, Partner at DFJ Growth, that invested in Innovium. "We are excited to invest in Innovium as they continue to make strong progress in customer deployments and expand in a large, high-growth market."
Innovium's success points to an incoming sea change in the data centre networking hardware market. We may be about to see other small challengers and big tech firms descend on the space, as chipsets and switches become even more important to sustained growth across the industry. 
Networking hardware defined
Data Centres are huge, complex pieces of infrastructure, and fully understanding the components that make them tick can feel overwhelming. , one of the world's foremost data centre operators, has of the nuts and bolts that make up a data centre's networking capabilities: 
Switches: these pieces of hardware ensure that data packets go to and from the right location, "like modernised versions of the giant phone switch boards from decades ago".
Modems: ensure that data can be sent over a given network. Data centre modems essentially perform the same functions as the modem in your house or office that provides access to the internet.
Routers: enable multiple servers/computers to all be part of the same local area or wide area network.
Physical cables: Sometimes used to provide easy physical connections between servers and racks, particularly in instances where wireless connectivity will not provide enough throughput or is not reliable enough for the tasks at hand.
Harnessing the Power of Dark Fibre
Fibre optics are the connective tissue that holds the modern world together. They form the backbone of the modern internet, carrying 99% of all data sent around the world. 
"[Switches] essentially work like modernised versions of the giant phone switch boards from decades ago" -
Back in 2017, it was estimated that there were more than of fibre optic cable around the world - around three times the distance between Earth and the Moon. As the planet becomes increasingly interconnected (to itself, not to the Moon) and the volume of data being created swells past every single day, Earth's fibre optic nervous system is an increasingly critical piece of infrastructure. 
As the need for capacity to connect more and more hyperscale data centre facilities to the net increases, dark fiber is becoming one of the most important commodities in the industry. 
Dark fibre is unused or unlit fibre optic cable, often laid alongside connected lines, that isn't hooked up to allow the passage of data traffic. Dark fiber is typically leased to third-party companies by the network operator to allow for increased traffic. 
Recently, several companies in this field, deploying new dark fibre routes to link up major data centre hubs. Hyperscale players are also building out their own networks; just last year, Facebook began to other companies, effectively entering the wholesale fibre business.
Data centre investors and operators, forever seeking to improve the efficiency and capacity with which their facilities can reach network hubs, have been readily investing in and acquiring companies that specialise in providing dark fibre network access. 
Currently, the dark fibre network operating industry brings in in the US alone each year, and is expected to grow as a CAGR of around 12.2% going forward as investment continues to rise and the industry continues to mature. 
In 2019, acquired a majority stake in , a Northern Virginia dark fibre provider, with access to about 700 kilometres of cable. "Summit has built a highly differentiated network infrastructure in the world's largest data center market," said Todd Aaron, Managing Partner of SDC Capital in a press release. 
Also last year, colocation company purchased Montreal-based dark fiber company . "This acquisition allows us to maximise the value and efficiency of our Montreal footprint by offering Hyperscale capacity, access to robust interconnection hubs and now also the underlying infrastructure to connect those entities," said Bill Fathers, Chairman and CEO of Cologix, at the time.
Last week, announced that its near-complete in Goodyear would become a part of the growing Cox Business fiber network. The partnership will allow Stream customers to interconnect their Stream services with other data centers or to their local offices using either dark fiber or internet transport services with speeds up to 100Gbps. "Stream's customer base is made up of Fortune 500 and hyperscale cloud providers, which makes Cox Business' ability to deliver low latency, diverse dark fiber route options to the most demanding of customers highly complementary," added the company in a