The role of subsea cables in a world going local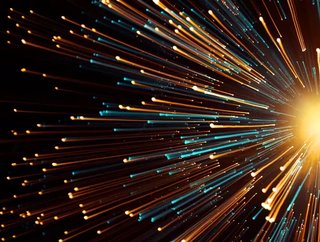 Brendan Press, CCO, GBI, looks at the changing subsea cable landscape in a world obsessed with latency and edge compute.
98% of the world's internet traffic is handled by about 400 subsea cables. Real-life information superhighways, these cables are critical to global operations and are a key component of the world's digital infrastructure. 
Among other things, these cables provide connectivity to data centres across the world which, driven by activity by the hyperscalers, are continuing to grow in number. Microsoft, for instance, has plans for data centres in at least 10 countries by the end of this year, with between 50 and 100 more each year for the foreseeable future. 
The growth in local data centres is highly likely to fuel the future of subsea cables. As companies turn to local data centres to manage the flow of data required for innovative new technologies such as edge computing, IoT, and AI, new data points are being consistently created, all of which require subsea cables to handle the traffic globally. 
Network infrastructure 
Subsea cables form the backbone of modern communications, carrying most of the data and voice transmissions across the world. Their impact on social and economic development cannot be overstated. With businesses and individuals everywhere consuming an ever-increasing amount of digital products and services, supporting the rising demand for international connectivity requires a high-quality network infrastructure. Subsea cables form much of this infrastructure, and new technologies are constantly being developed to allow the delivery of greater capacity and better latency performance. 
Modern services have especially advanced requirements. The advent of 5G, for example, is leading to a shift in the role played by subsea cables. Where once they were considered the foundation of universal broadband access, the rising adoption of technologies such as cloud computing means they're now also enabling more business-critical services. Until recently, investment in subsea cables was largely driven by the need for access to low-cost, high-bandwidth international connectivity. Today, it is predominantly driven by demand for high-quality connectivity – particularly given the growing number of local data centres. 
Lowering latency 
Data centres located in close proximity to a company's premises are advantageous for any business that wants to be closer to its data – to boost its resilience or to improve customer experience. Think about it this way. You keep the things you use regularly in your house because you need fast, easy access to them. Conversely, you could consider storing them elsewhere, such as a self-storage facility or at the homes of friends or family; but when you need to get access to said items, you're dependent on other factors such as opening times, traffic conditions, the weather and people's calendars. That impacts you as it adds latency to the activity you're trying to complete. In connectivity terms, businesses need providers who can mitigate the potentially damaging implications. 
Edge computing also offers similar advantages – especially when it comes to latency. The performance of new technologies such as 5G, IoT, and AI depends heavily on low latency, and as such is a priority for customers. Cable providers understand this importance, and are continuously making efforts to improve latency. 
The further data has to travel, the bigger impact it can have on latency which, in turn, has an effect on an organisation's performance. The most effective way to reduce latency, then, is to reduce the distance between endpoints – both between and within different countries. This can be achieved either by routing subsea cables along the most direct path or, where the opportunity exists, by using a combination of subsea and terrestrial cables to establish a shorter path. By doing just this, and optimising the cable deployment path across the traditional Red Sea route, the most recent South East Asia–Middle East–Western Europe cable - SE-ME-WE 5 - offers significantly lower latency than its predecessors. 
Cable providers understand the impact of unexpected outages caused by factors such as natural disasters or a ship's anchor damaging a cable. An inability to access data quickly can impact experience. And if access is shut off completely, it can have considerable economic ramifications. For this reason, they will do what they can to mitigate such risks, often providing numerous routes from one point of access to another, effectively building redundancies into their networks. 
In addition to unexpected outages, another key risk to consider is cyber security threats, connectivity providers must be able to protect the traffic they enable by having built-in security features. These built-in security features may include a next-generation firewall (NGFW), secure remote access, and unified threat management (UTM) services. Moreover, connectivity that offers end-to-end encryption, network security, and application level filtering allow for greater quality of service and can prevent the aforementioned cyber security threats.  
Linking three regions
The deployment of international submarine cables, like SE-ME-WE 5, is largely designed to provide connectivity between different countries in Asia, the Middle East, and Europe. Although, some providers may choose to transport data past South Africa, in an indirect route that can impact latency and performance. 
Subsea cable providers in the Middle East are uniquely equipped and located to deliver intra-regional connectivity. By linking the three regions via numerous points of presence and landing points, they're able to provide the most direct route possible, and deliver the lowest latency thus, enhanced performance. 
The location of Middle Eastern connectivity providers offers them an advantage when it comes to different regional business and cultural nuances, as well as knowledge of a varied regulatory landscape. With landing points in multiple countries and continents, they must have the understanding to ensure companies remain compliant, regardless of how far their operations are spread between nations. 
Advances in technology mean latency is a key factor in the transmission of data for all organisations. Fast, high-bandwidth connectivity is needed between these organisations and the rapidly growing network of local data centres being built to serve their needs. Rather than becoming redundant, the subsea cables that form the infrastructure underpinning this network are paramount in delivering the connectivity these businesses and their customers demand and require – taking the most direct route between countries and continents, underwater and across the land.