Sustainability, Site Selection, and HPC Under the Sea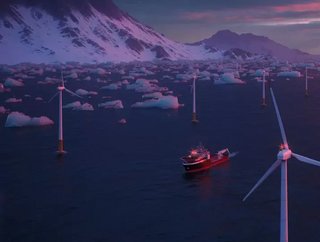 Subsea cabling could be the key to unlocking sustainable, low-latency HPC and cloud capabilities to accelerate digital transformations.
The tide of data being generated, processed, transferred and stored around the world on a daily basis is rising. Increasingly, enterprises are seeking out the lowest possible latencies between different regions, as the flow of data from market to market becomes more and more essential to successfully operating in the modern, digitalised world. 
"Data latency is critical, and the closer you are to the sea cable landing, the closer you are to the other end of the cable where your users live," explains Mattias Fridström, Vice President & Chief Evangelist at Telia Carrier, one of Sweden's leading mobile network operators (MNOs). More and more, reducing the time it takes to move huge datasets from one place to another is becoming a mission-critical priority, which is prompting data centre operators and enterprises to re-evaluate practices like site selection, and to redouble their investments into cabling projects. 
"Where there is direct connectivity, latency is at its lowest, and digital performance at its greatest," says Tate Cantrell, Chief Technology Officer at Verne Global, a leading data centre operator based in the UK that focuses on high performance computing (HPC) infrastructure. "Telecommunications companies, governments and data centre operators are united in their common goal to provide direct connections between countries that allow easy and affordable colocation."  
At the same time, the demand for higher performance and lower latency is bumping up against the universally recognised need for more sustainable practice throughout the data centre industry. Verne Global may be headquartered in London, but it builds the majority of its data centres in Iceland, where Cantrell explains that ready access to 100% renewable energy mixes make traditionally power-hungry HPC workloads a far greener proposition. 
In fact, freezing temperatures, hydroelectric power infrastructure, and strong government support for green energy generation all conspire to make countries like Iceland, Sweden, and Norway attractive places for enterprises throughout Europe (and even beyond) to house their HPC and cloud compute workloads. However, putting your data centre workload just a few miles south of the Arctic Circle has its drawbacks, namely the sheer distance between you and your data. Achieving sustainable site selection while meeting increasing demand for lower and lower latencies may seem like a contradictory set of goals. 
The answer? Subsea cables capable of moving massive amounts of information across vast expanses of open ocean in the blink of an eye. Cantrell and Fridström are both in agreement that, if power-intensive workloads are to be made sustainable, then strategic subsea cabling infrastructure is the key to delivering on that goal.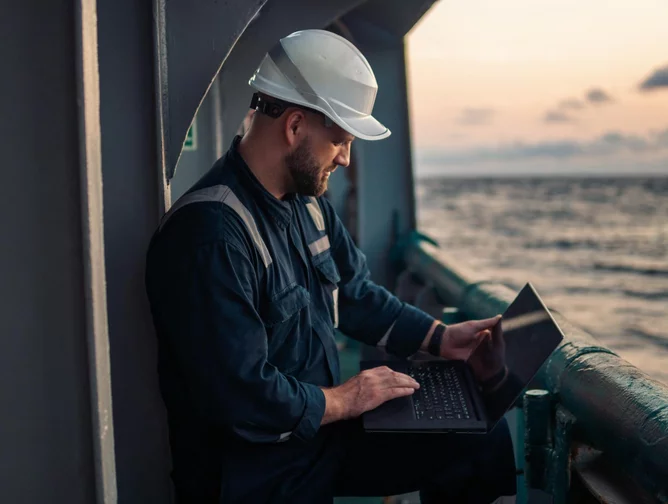 Iceland: the future of home of HPC 
Iceland - like many other island nations around the world - relies on subsea cabling to connect it to the outside world. Until very recently, three such cables (about the "width of a garden hose", according to Verne Global CEO, Dominic Ward) were the country's only significant links to the rest of the digital world. The FARICE-1 cable joins Iceland to the UK; the DANICE connects Iceland to Denmark and then on to the rest of mainland Europe; and the Greenland Connect joins Iceland with, unsurprisingly, Greenland, subsequently linking it to Canada and the US. Now, however, a third connection to Europe is being built - "a connection between Iceland and the west coast of Ireland named IRIS," explains Cantrell. He adds that, not only will the IRIS cable create additional redundancies that safeguard Iceland's digital connectivity, but more importantly perhaps, "enterprises can look to cash in on the environmental and economic benefits of housing their compute workloads in an Icelandic data centre." 
Iceland, as we mentioned before, offers attractive amounts of renewable power and the kinds of average annual temperatures that reduce the need for that power considerably. Cantrell explains that this will be a key enabler of delivering HPC to more companies in a sustainable way. "Investment in HPC is being seen as crucial across regions and industries, and cross-region coordination and capacity sharing is integral to these investments paying off. New cables, such as IRIS, support wider growth in cloud computing and facilitate the age of digital innovation where more industries – such as healthcare and enterprise as well as scientific research – are able to access the extensive benefits of HPC," he says. "The high costs previously connected to the technology needed to capture, store and analyse vast amounts of data used to be barriers to such industries, but the IRIS cable will be the third connection between Europe and Iceland meaning it will diversify Iceland's telecommunications and increase Iceland's accessibility as a home for high density compute." With sufficient amounts of available subsea cable, the costs of HPC will fall as capacity rises, and data centre operators like Verne Global will be there to cater to demand. 
Fridström adds that, with new available markets opening up for HPC comes "More diversity and with that more competition, which will always benefit Enterprise customers that use HPC solutions within their production or testing environment." Regarding the IRIS cable, he continues: "As both Iceland and Ireland offer quite good terms for hosting these HPC servers, a good connection between these two countries will make an interesting set up… diversity with high availability is key for HPC solutions."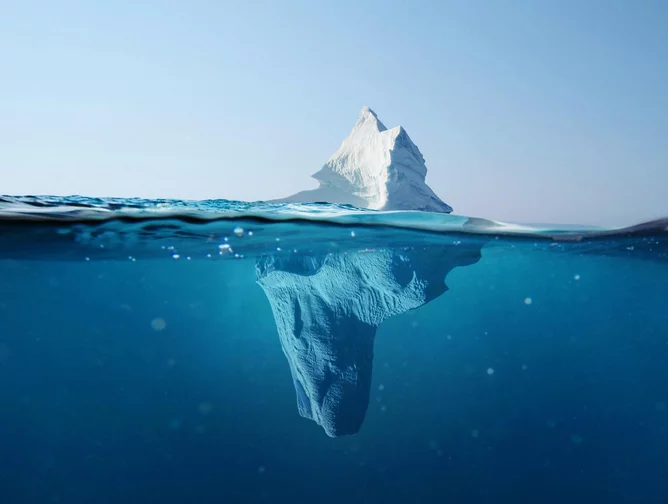 Redrawing the Map 
Proximity to submarine cable landings already has a noticeable impact on where data centres are built. "Quite a large number of new data centres have been established very close to where larger sea cables are landing," explains Fridström. "Marseille is a perfect example of a city that really has the vast majority of its data centres due to the many sea cables landing there." He adds that the western coast of Denmark is undergoing a similar process, thanks to recently established submarine cable landings that lead to the US, UK and Norway. 
Combined with the increasing recognition that the worldwide growth of cloud computing needs to find ways to mitigate its carbon impact, cables like IRIS - which lead from digital hubs in central and western Europe to isolated but highly sustainable markets like Iceland - are set to redefine site selection on a global scale, as HPC becomes an increasingly mission critical resource for a growing number of organisations. 
Cantrell provides an example. "The UK's Earlham Institute (EI) is another example of how broadened connectivity is furthering scientific progress and sustainability at the same time," he says, explaining that the EI is one of the world's leading institutions for life science research, which involves a great deal of DNA sequencing. "High-throughput DNA sequencing instruments process hundreds of millions of DNA molecules at a time, and generate vast amounts of data, from a few hundred gigabytes to several terabytes per run," Cantrell continues. 
"EI was able to relocate its high intensity compute to Verne Global's Icelandic data centre campus, which is powered by 100% renewable geothermal and hydroelectric sources, with a year-round temperate climate that allows natural ambient air cooling. By moving its compute to Iceland, EI saves up to 70% in energy costs and significantly reduces its carbon footprint." 
Research organisations running highly demanding compute workloads are just one of the factors driving the need for increased HPC infrastructure. AI models continue to proliferate in both size and number, with applications from scientific research to retail. Chinese researchers from Tsinghua University and Alibaba are training a 10bn parameter multi-modal model using NVIDIA's Megatron-LM training code, and Google recently trained a 1.6trn-parameter AI language model. Cantrell warns that, "Even though significant strides have been made towards more energy-sparing algorithms and models, all signs point to increasingly complex models and progressively sophisticated AI. This inevitably means a continued reliance on high intensity compute and, in turn, energy consumption." 
While data centres are getting more efficient all the time, the sheer amount of power required to support HPC workloads like these means that efficiency alone isn't enough; ultra-efficient designs need to be paired with site selections that give access to renewable power and the kinds of low ambient temperatures that further reduce electricity demand for cooling. "No matter how efficient AI systems – and the data centres that house them – are, HPC and machine learning applications located in facilities powered by fossil fuels will always carry a carbon cost," says Cantrell. "More and more, enterprises are looking for ways to mitigate the Scope 3 emissions generated by their externally hosted high intensity compute, and consequently, seek enhanced connectivity and more choice when it comes to location. New subsea cables like the IRIS system will be in greater demand, as they facilitate access to data centres powered by renewable energy – enabling organisations all around the world to process and store their data sustainably."