Telefónica to offload four more data centres for $120mn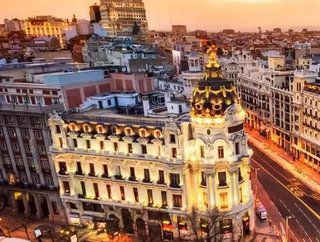 A year after selling off 11 of its data centres to Asterion, Telefónica is transferring a further four to Asterion subsidiary Nabiax...
Spanish telecommunications company Telefónica is offloading four more of its data centres, two of which are located in Chile, with the other two in the Spanish cities of Madrid and Terrassa.
Madrid based colocation company Nabiax is reportedly purchasing the four new facilities from Telefónica for just over $120mn. Madrid is the largest data centre hub in Spain and a European gateway to the world with three new submarine cables connecting USA, Latin America and North Africa, making it a communications hub on the global connectivity landscape.
Nabiax is the data centre subsidiary of Spanish investment management firm Asterion. In May of 2019, Asterion acquired 11 of Telefónica's data centres for around €550mn. The bundle contained two data centres in Argentina, Brazil, Spain, Peru, and one in Chile, Mexico and the United States. 
Following the sale, Telefónica continued to offer its services through Asterion's data centres, with Asterion generating new revenues by renting out excess colocation space. It's likely that, following the sale of the four new facilities, the same arrangement is likely to stay in place.
Spanish outlet that, while Telefónica will continue to offer its cloud, big data storage and edge computing services for its customers going forward, sustained competition from dedicated cloud providers like Amazon Web Services, Google and Microsoft has deterred the Spanish telco from "continuing to participate in a highly specialised business with little added value." 
Following the closure of the deal, it has been reported that Asterion will aggregate its own 11 data centres with the four now owned by Nabiax to create a new data centre company targeting the Spanish and Latin American markets. While Asterion-Nabiax will hold a controlling stake in the new company, Telefónica will likely hold partial ownership. 
Asterion has spent the past two years expanding rapidly throughout Spain's telecommunications and ICT market. In October of 2020, the company snapped up a series of telecom sector firms, including Axion, which provides audiovisual communication networks, transportation, hosting, and operation and maintenance services for the radio, regional television and telecommunications operators sectors.