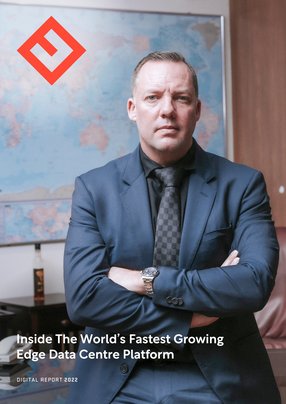 Edge Centres: The Art of Being Like Water
Jon Eaves, Founder and CEO of Edge Centres, talks funding rounds, a pan-APAC rollout, and writing the unwritten future of 'Edge'
The edge, it would seem, is full of surprises. "I'm always blown away by how much things have changed and how fast they move," reflects Jonathan Eaves, Founder and CEO of off-grid edge data centre company Edge Centres.

For a company that's fresh off the back of a AUD$12 million funding round, and on track to grow from a single test site in the small Australian town of Grafton – which came online in early 2021 – to 20 data centres spread across seven APAC markets in under two years, "fast" feels like an understatement.

It's all the more impressive when you hear Jon talk about just how much his understanding of – not to mention vision for – "the edge" has changed in that time.
A Year at the Cutting Edge
"What Edge Centres looks like today is so completely different to what it was when I founded the company," he explains. Over the last year, Eaves has "radically reevaluated" his understanding of what 'edge' means. He's pivoted the business in response, from focusing on his home market of Australia, towards "a broader, globalised footprint, rather than a more concentrated, localised edge network."

Of course, if you talk to Jon for any amount of time about his plans for the business, you quickly realise that when he says pivoting, he really means doing both things faster, bigger, and better than everyone else. In Australia, Edge Centres has 10 data centres: four in Queensland, three in New South Wales, and three more in Victoria – which cover the majority of the population in those three states.

"I built 10 data centres in Australia, where I have a serious competitor, and it's been going very well. But I realised my market was still only 25 million people, and two competitors chasing all the same business in a market that size, in small towns and areas where they've never had a data centre before - it already feels a little too small," Eaves says. "That's what led me to look beyond Australia, towards a market with 900 million people, greater population density, and therefore a much greater need for edge solutions. I have my 10 sites across Australia, but it's time to spread Edge Centres' footprint across the rest of APAC, which will inevitably go east and west into North America in 2023 and then into Europe."
Across APAC
In Asia, Eaves is building or buying another 10 sites spread throughout Malaysia, Indonesia, Vietnam, Japan, Hong Kong, and Thailand. The first, EC31, is under construction in Kuala Lumpur, replicating Edge Centres' award-winning, cutting edge specifications for small, modular, edge data centre units.

The next site has been selected to the south in Johor, which Eaves explains is "an amazing location because it's just across the bridge from Singapore. That means that you can have a site in Johor and, in terms of connection latency for a hyperscaler, it's no different to being in mainland Singapore". He adds that "We're also working on something in Panang, which is a huge industrial area with no data centres." Beyond Malaysia, Eaves has projects and proof-of-concept trials spinning up in Ho Chi Minh City, Vietnam, in Chiang Mai, Thailand, and in Jakarta, Indonesia, in addition to ongoing work throughout Australia and plans to expand the business beyond APAC in 2023.

"Last year, I was facing the process of building a business in a single market of 25 million people that was familiar to me," Jon recalls. "This year, I'm looking at 900 million people spread across six discrete, distinct countries – all with their own individual issues. And, so far, none of those issues seem to correlate with their neighbours'."
Unique Challenges at the Edge
This diversity isn't just a matter of distinct markets, however. As Eaves explains, it's also the emerging nature of the edge that's forcing him to think differently about every new project he approaches.

"People keep asking me what the edge is, what form it's going to take, and what its future looks like. Honestly, the edge is like water; it's the same shape as the space it fills," Jon explains. "I haven't found one single shape, order, iteration - what have you - to which the edge constantly conforms. That being said, I've found that the 'edge' – which I cannot stress enough is a very loose term – is very good for fixing isolated, niche problems. To me, the edge means creating an application to suit a niche market, and we just happen to have grouped all those applications under one big umbrella."

He continues: "Just look at what we did in Bright."
Bright, Victoria
Bright, a town located three and a half hours north of Melbourne, is home to around 2,400 residents and is serviced by a single cellular tower. The town is officially considered not to be a connectivity blackspot, as its tower provides sufficient cellular coverage for its residents.

However, Bright's status as a popular base for exploring the peaks of Mount Buffalo National Park and Alpine National Park as well as Mount Hotham, a popular ski resort, means that, on weekends and holidays, its population can swell by 15,000 overnight. This places undue strain on the area's cellular coverage, and leads to frequent outages and subpar service. "There was a recent emergency where a cyclist was badly hurt and, because the town's cell network was overloaded, no one could call for an ambulance," says Eaves. Visitors, locals, and local businesses regularly find themselves without access to the internet – typically during peak business hours, when small businesses need access the most to run payment terminals.

"We partnered with a local telco and the council to bring free, stable, fast internet to the whole town using our network of edge data centres," Eaves explains. "Bright was a one-off for us, but that model has now been picked up by the local council who want to find a way to replicate it in other towns facing the same problems. Edge Centres won't be the company to do that; that's not our business model. But we've created that use case at the edge: this is how you fix your small rural town's internet."

Around the world, the digital divide remains a huge issue – one that disproportionately affects rural, minority, and lower income demographics – that needs to be addressed. By leveraging small and self-sufficient, but highly connected edge data centres in remote, rural, and underserved areas, the edge could be a big part of the solution to a problem that's only growing more severe as the physical world becomes more and more entwined with the digital one.
Jakarta, Indonesia
Of course, Eaves stresses, "The edge in Asia is fundamentally different to the edge in regional Australia."

Edge Centres recently started working on a proof of concept trial with an Indonesian client whose needs raise a very interesting challenge that is likely to be a defining element of urban edge deployments over the decade to come: where do you put it?

"The edge has become more than just figuring out a solution for edge computing; it's also become an exercise in figuring out how to build this new layer of critical infrastructure into densely populated areas with next to no available land and have it still be secure," says Eaves. "We've had a customer contact us in Indonesia that needs multiple points of presence for their app to work. Our proof of concept involves these mini edge modules, which are even smaller versions of our standard sites using units built by DataQube – which are protected by inconspicuous, but highly effective, armour plating. Because we can't fence them off from the general population, we need to camouflage them in such a way that they can be put all over the place and not invite any attention at all. The goal is to basically make them invisible."

The test unit is a gunmetal grey box, which has been pre-defaced with graffiti and old movie posters and placed right in the middle of a busy neighbourhood in Jakarta. Eaves explains that "when you see it you'd actually think you were just looking at an HV transformer - a small substation - which cities in Indonesia are full of. It looks like it's been sitting there for years."

As the number of edge devices on the planet spikes exponentially year on year – and a tidal wave of data subsequently threatens to overwhelm our networks – migrating processing power to the edge is going to be a vital part of handling the traffic from billions of devices, IoT sensors, autonomous vehicles, and other trappings of the digital age. However, finding a way to integrate this new layer of critical infrastructure into urban environments where land is scarce and expensive means taking a very different approach to safeguarding edge data centres from unwanted attention than the "wall it off behind barbed wire and seven layers of manned and autonomous biometric security" approach favoured in colocation and hyperscale sites.
Taking a leaf right out of the 4G and 5G cell-tower camouflage playbook (the same one that used to line New Mexico's highways with giant fibreglass cacti full of telecommunications equipment and wants to turn every lamppost, electricity pole, and traffic light into a mmWave 5G antenna) Eaves is discovering that anonymity presents a whole new kind of security. "It's about making the silhouette, the shape, as much a part of the landscape as possible. We made it look like a pad transformer because, in Vietnam and Indonesia, there are pad transformers everywhere. We're making them appear familiar and thereby making them totally anonymous," he says. "We set up cameras across the street and it's really cool to watch hundreds of thousands of people walking and driving past this box that's secretly full of servers and not give it a second look."
Exploring the Edge
Edge Centres's projects in Bright and Jakarta are just two of the ways that Eaves and his growing team are working to understand – and in many ways create – the next phase of the edge's development.
A collaboration with a leading university in Ho Chi Minh City, Vietnam, is not only giving Edge Centres true agnostic access to the country's telco providers, but the presence of their facility is providing an opportunity for the university to give trainee data centre technicians (not to mention engineers looking to study networking, battery technology, solar power, etc.) a place to get hands on experience.
In Kuala Lumpur, Edge Centres is working in partnership with its Series A funding round investor, Cloud Link Solutions (CLS) – a rapidly growing cable landing station operator. "We're gaining access to land in Malaysia, and they're in turn getting access to our technology which is going into the design and construction of their new cable landing stations," says Eaves. "This is very much a partnership."
Home to a booming ecosystem of game developers, special effects artists, and digital content creators, Chiang Mai is poised to become the heart of digitally-driven creativity in Southeast Asia. However, video rendering and effects design are highly compute-intensive activities. Because Chiang Mai is located a full nine hours away – and virtually all of Thailand outside of Bangkok is underserved in terms of data centres and digital connectivity infrastructure – developers in Chiang Mai often need to maintain a permanent point of presence in Bangkok. This is inefficient, expensive, and is holding the growth of the Chiang Mai ecosystem back.
By installing one of its Edge Pod sites in Chiang Mai – with direct fibre routes to cloud onramps in Bangkok – Edge Centres is bringing the power of the edge to the underserved north of Thailand. Visual effects creators, game developers, and digital artists now have access to ultra-low latency, high-capacity compute power at the edge, where they need it. Bringing the Edge to Chiang Mai is a key element of the future of the city's local game development and visual effects industries.
Wherever Edge Centres looks to grow and expand, there are new partnerships to be formed, new use cases to explore, and new challenges to be overcome. "It's exhausting, it's amazing, and I wouldn't change it for the world," Jon laughs. It's one big exercise in adaptability and, as Eaves keeps telling me, the future is yet to be written and he couldn't be more excited.
2021 was the year Edge Centres established a dense network of regional edge locations across regional Australia. This year, Edge Centres has broken new ground in six new markets, with more on the horizon throughout a rapidly digitalising region that's home to almost a billion people. In 2023, Eaves confirms that Edge Centres is "exploring multiple locations across the US," where he plans to employ a series of strategic acquisitions to further expand Edge Centres' platform. "The edge is a global phenomenon, and so are we," says Eaves.
"We're creating an unknown future and, as many people say, the edge is still undefined. It's like having a whole bunch of different shaped cups, and the edge is the water that fills them. It's a case of understanding the needs of each new market and figuring out how to work within it to find the kinds of use cases they need," he enthuses. "I get to be an explorer finding out what that future will look like. I get to find out what applications and use cases are out there. I wouldn't want to be doing anything else."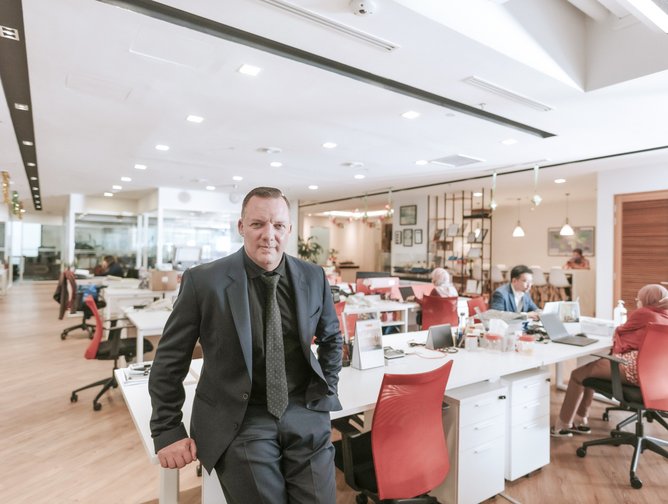 Edge Centres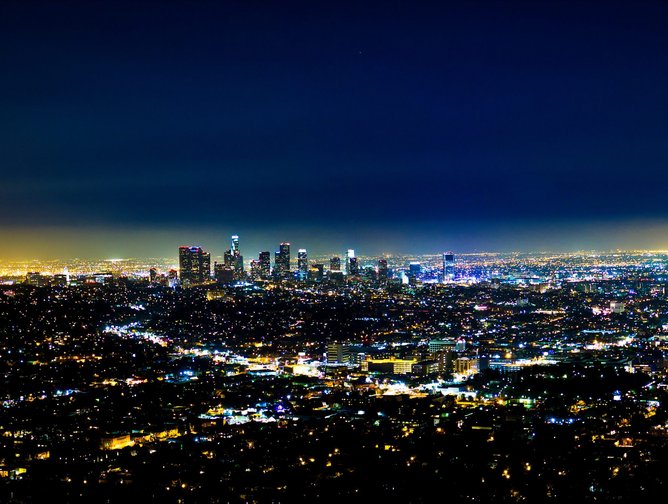 Edge Centres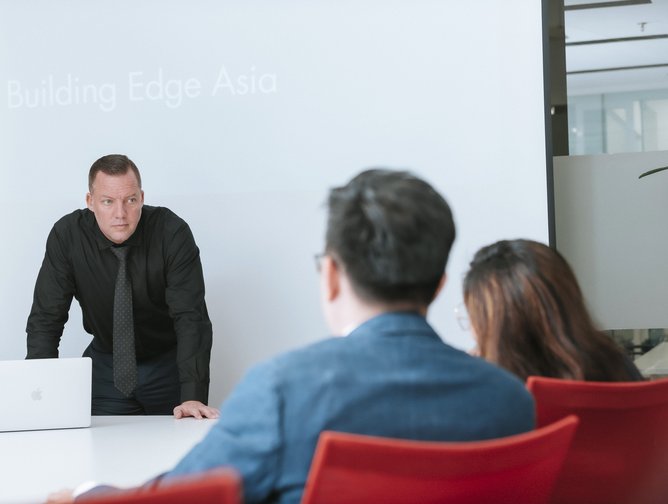 Edge Centres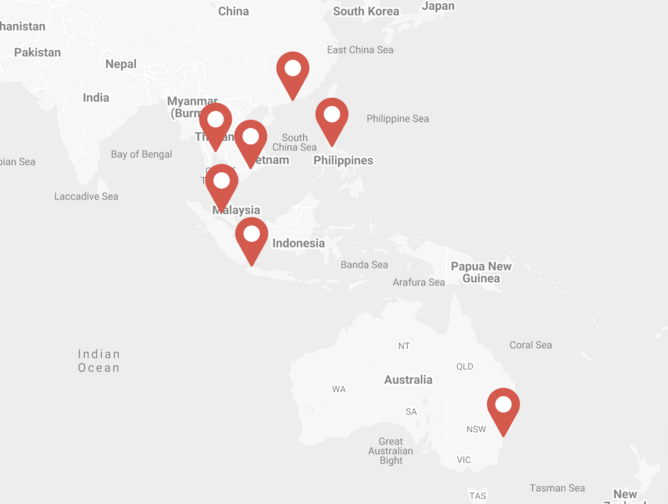 Edge Centres Locations