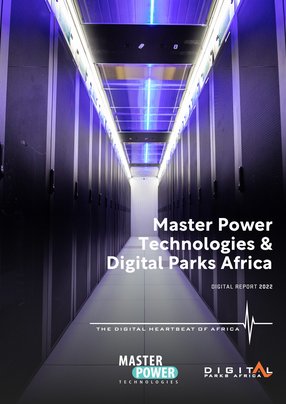 Master Power Technologies and Digital Parks Africa
Master Power Technologies (Africa) and Digital Parks Africa (South Africa) are transforming the Data Centre environment through data & regional development
There is something important happening in the Africa Data Centre world. "We are the biggest Data Centre (DC) support company in Africa for overall turnkey solutions," establishes Meno Parsons, CEO of Master Power Technologies.

"No other company on the African continent offers what we do in such a true turnkey fashion. Our offerings range from UPS, generators, boards, automation, modular DCs, monitoring & control systems and their hardware, Tier III & IV DCs and all their support services (such as site engineers and technicians) in one business service offering.

"This is why we're successful; this is why our clients stay with us."

Menno Parsons studied Electrical Engineering at the University of Port Elizabeth and worked for Siemens before establishing Master Power Technologies (MPT) in 1999. Since then, he has created and been at the helm of MPT ‒ a company recognised for its effective, comprehensive DC services across the entire African continent. MPT is "in Africa, for Africa".

As one of the most extensive and most successful turnkey DC providers on the continent, specialising in design, build and managed services, MPT believes that data drives the digital economy and that access to data should be a basic human right.

Originally, MTP began as a UPS company that grew into a complete DC solutions provider. They intend to play a key role in enabling African economies through scalable DC solutions, where data can be economically distributed to drive sustainable growth. They have already won four Frost & Sullivan awards, demonstrating their ability to provide industry-leading solutions to the African continent.

"Besides just generating local revenue, we are committed to local skills development. For this reason, when we build a DC in any African country, we incorporate and empower as many locals as possible throughout the journey, which may potentially lead to permanent employment of local content." says Rory Reid, Head of Department for Data Centres at MPT. "Our DC handover extends beyond delivering only a site; we continue to support our clients in areas such as operations, maintenance, remote monitoring or whatever it may be, for that DC."

Reid has a lengthy electrical industry background where he has witnessed the invariable link between economic growth and data. He now leads the DC business as Head of Department to support the massive increase in demand on the continent.

MPT provides brick-and-mortar, modular, and prefabricated data centre solutions. They are a trusted, true turnkey provider, supplying clients with the best-in-class solutions to suit their needs and environments.
MPT is not a one-size-fits-all operation; their priority is to work closely with clients and ensure that they are provided with the best, redundant and most reliable solutions explicitly catered to their unique requirements. In addition, MPT has forged strong partnerships with the big critical power OEMs (Original Equipment Manufacturers) and is the sole supplier for many in the region.

"We do not just deliver a site and then disappear." says MPT's Parsons. "We provide exceptional after-sales support, particularly because we intimately understand the particular challenges of the DC environments in Africa. Many global players adapt and design their DCs specifically to the environments they are accustomed to, but that which works for one environment doesn't necessarily translate into being fit for another. It's a question of familiarity and expertise." says MPT's Reid.

"With over 20 years of experience in the region, we understand the issues distinctive to Africa and the environment. We treat each client on a case-by-case basis, making for successful projects and satisfied clients."

Alongside providing end-to-end solutions from site inspection to planning, design and construction to onsite-commissioning, remote monitoring, and after-delivery services, MPT probably has the largest Uptime accredited team on the continent. Including 9 Uptime Accredited Tier Design engineers ‒ of which their CEO, Menno Parsons, is one.

In terms of their reach, MPT is building and providing turnkey data centres solutions across the entire continent ‒ including in South Africa, Nigeria, Ethiopia, Djibouti, Madagascar, Somalia, Kenya, Tanzania, Malawi, Zambia, Mozambique, Zimbabwe, Botswana, Senegal, Ghana, Congo, DRC, Angola, and Namibia.

The Data Centre market in Africa is snowballing, and the necessity of reliable and resilient DC services and solutions has become critical to the continent's digital development. MPT supports the ever-growing demands and is the most prominent DC builder in Africa. One of its most recent projects was designing and building Africa's largest modular DC, Digital Parks Africa (DPA).

DPA is one of South Africa's most resilient, carrier-neutral hyperscale DCs, that targets colocation, enterprise and hyperscale clients. It provides world-class DC services with unrestricted interconnection between clients, thus, offering better value, lower latency, and higher resilience DC solutions.

MPT and DPA are two distinct companies that work in close collaboration to meet the growing demands for large-scale data services, hosting, and DC operations. Both are effective operators in the DC world, and they contend with similar considerations and have common problems for which to offer solutions, albeit in different ways.

When most clients hear the term 'DC Flexibility', they tend to only think about redundancy and tier classifications, but true flexibility should also be reflected in a business model strategy.

True business flexibility is a holistic attribute, and Menno Parsons clearly has it in abundance and is recognised for it across Africa and beyond its borders. On this very point, Parsons says: "For some of our projects across Africa, our Telco clients noted that they would rather operationalise some of their expenses than investing further Capex. This was a big turning point and marked the establishment of Digital Parks Africa."

"In a developed world, you don't notice the massive impact of technology challenges," says Jacques de Jager, Chief Operations Officer at Digital Parks Africa (DPA). "Nevertheless, Africa has its challenges, and they are not all, obviously technology-related."
Speaking from DPA, de Jager says: "Unfortunately, many parts in South Africa are underdeveloped, leading to various challenges such as increased cost of living, unusual power outages and transportation issues. Luckily, the digital world's empowerment through connectivity solves many of these problems.

"At DPA, digitally, we are on the move, and our goal is to bring content to and educate consumers at high speeds. We are involved in many social development programs, as the link between development and data, is inseparable. I believe that this will be a big differentiator for the African continent. We want to make an impact in South Africa, both technologically and socio-economically, and we are already well on our way ‒ living our slogan 'The Digital Heartbeat of Africa'."

Jacques de Jager's career started in the information and communications field, focusing on Enterprise and IT-space type deployments and management thereof. He moved on to work for enterprise companies, managing their IT environments in the DC space. De Jager is currently Chief Operations Officer at Digital Parks Africa (DPA) which is now one of South Africa's fastest growing DCs.

MPT and DPA play very important roles in developing and connecting Africa. "There's a lot of talent in Africa," says DPA's de Jager. "I think that DPA can play a big role in developing both the local regions and the community and providing opportunities to share insights and visions while adding value to the industry."

De Jager says "Africa can't grow without DC technology". Simply stated, digitisation directly translates into economic growth, and the more digital services and operations that are channelled towards this goal, the more likely it is to be achieved.

DPA might be the new kid on the block, but it brings about a scalable environment and a bona fide ability to grow alongside rapid technological changes and advancements. With reliable infrastructure in place, it is no surprise that DPA is already one of the most resilient DCs on the continent.

Offering a remarkable, secure, and sustainable ecosystem for data-hungry technologies and ICT infrastructure, DPA provides flexible, high-power-density, ranging from 3-15kW per rack. Which is phenomenal for South Africa.

DPA is the perfect solution for companies who want to convert their Capex into OPEX (Operating Expense). The facility is Uptime Tier III Design (level 1) Certified and offers concurrent maintainability and fault tolerance, with 2(N+1) redundancy. DPA is currently undergoing Uptime Tier IV construct certification for its first of three phases (in Level 3) to guarantee the highest level of reliability.

DPA is built around best business practices, compliance, and maintains an internationally certified infrastructure. Certifications include ISO 9001:2015, ISO 27001:2013, PCI-DSS and data privacy compliance. Furthermore, DPA is equipped with armed guards, 24/7 CCTV coverage, biometric access, vehicle trap, on-and-offsite Network Operating Centre managed to provide clients with enhanced security and reliability.

"DPA adopts modern technologies and energy-efficient backup power infrastructure that guarantees an uptime of 99.999%. The facility, which has a Utility capacity of 24MVA, has been purpose-designed to quickly scale up to meet customer demands, in line with its commitment to grow the South Africa Data Centre market. Besides the obvious needs of the digital economy, Industry 4.0 also requires a robust technological communications infrastructure, which DPA can provide." concludes de Jager.

"DPA is a proudly South African company, backed by an exceptional team of experts, including six Uptime Accredited Operations Specialists. We are privileged to play a part in the digital economy enabling companies to succeed in their digital transformation programs" says Menno Parsons.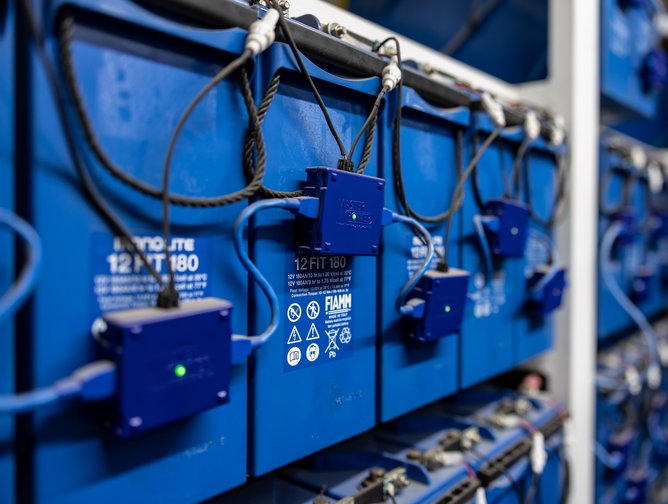 Master Power Technologies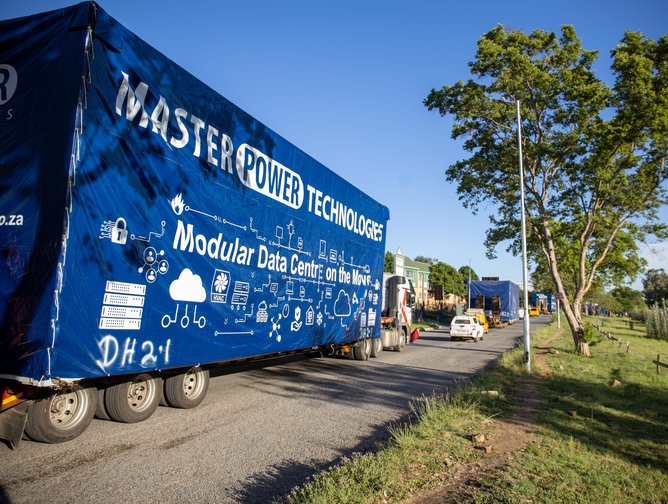 Master Power Technologies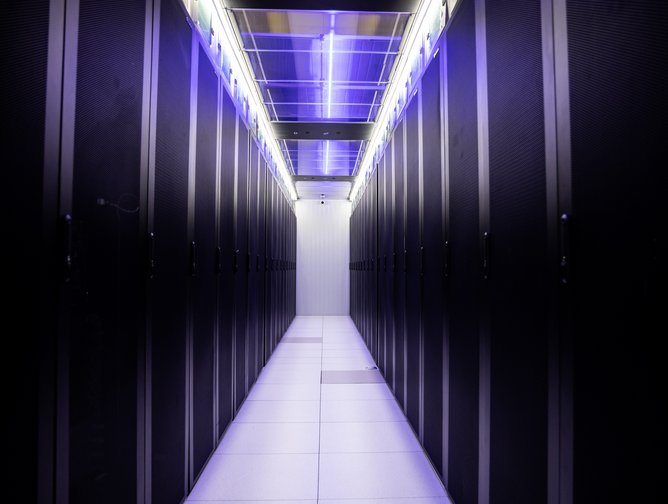 Data Centre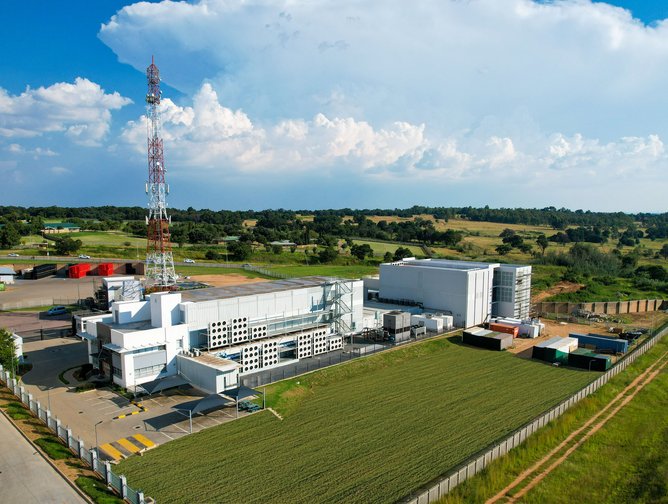 Digital Parks Africa