Aligned launches new energy-efficient cooling system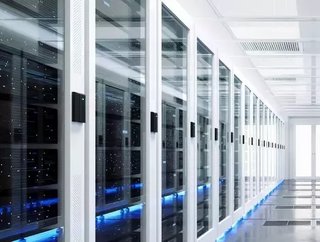 The new Delta3 system provides sustainable, adaptable, built-to-scale cooling solutions...
Texas-based infrastructure technology company Aligned has launched a new data centre cooling solution.
Aligned's new patented Delta3 cooling system can run using just 20% of the energy usually required to power a data centre cooling system. It also outperforms current generation technology with 25% additional cooling capacity.
The drive towards greater sustainability in the data industry has been fuelled by the heavy demands cooling systems place on energy consumption. Approximately 40 to 55% of the power needed to run a data centre, is allocated to cooling systems, which are required to maintain average temperatures around the heat-generating computer servers.
Aligned says the new cooling system uses 85% less water than standard coolers, to improve power usage effectiveness (PUE), reduce environmental impact and lower the Total Cost of Ownership (TCO) for customers. 
The Delta3 enables users to "Expand on Demand, incrementally scaling in place up to 50 kW per rack without stranding capacity, which also improves sustainability."
Advocates of the technology say Aligned's Delta3 cooling system delivers efficiency at any load and in any climate, regardless of location.
Recent sustainable projects carried out by Aligned include a $1bn senior secured credit facility that is the first US data centre sustainability-linked financing. The company is also committed to reducing its annual energy consumption to zero-carbon renewable energy by 2024.
Aligned's CEO, , described the innovation as a breakthrough that would further support customers. He said, "Aligned has always been laser-focused on solving our customers' capacity management challenges through continuous improvements and innovation in adaptive data centre design, including our efficient cooling and our advanced, standardised supply chain methodology that accelerates and streamlines delivery."
Schapp added, "The technological improvements we've made on our patented Delta3 cooling system are game-changers, enabling even greater vertical densification and more efficient use of space and infrastructure to support our customers' on-demand capacity growth."