Beaver knocks out internet for 900 Telus customers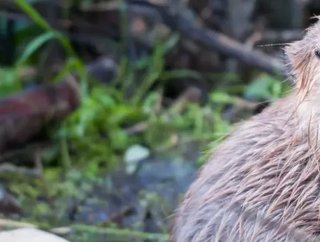 In a "uniquely Canadian turn of events", a beaver chewed through critical fibre cables supplying internet to 900 people in British Columbia, Canada...
When data centre and communications service providers talk about risk management and disaster recovery, they usually bring up wildfires, floods, even tornados. Over the weekend, 900 residents of Tumbler Ridge, a town with a population of 1,982 in rural British Columbia, Canada, had their internet knocked out by a smaller… furrier sort of natural disaster. 
Canadian CSP Telus, fresh off the back of being recognised as by Opensignal, announced on Monday that almost a thousand people in British Columbia had experienced internet outages as the result of a local beaver's dam-building activities. 
Telus spokesperson Liz Sauvé described the outage as a "very bizarre and uniquely Canadian turn of events," in a press event held on Monday, explaining that a local beaver had been found to have chewed through a fibre cable passing through its habitat, using the materials to shore up its dam. 
A Telus repair crew reportedly ""located a nearby dam, and it appears the beavers dug underground alongside the creek to reach our cable, which is buried about three feet underground and protected by a 4.5-inch thick conduit," said Sauvé, who added that, "The beavers first chewed through the conduit before chewing through the cable in multiple locations."
The crew then had to dig up an area of "partially frozen" ground in order to conduct repairs, and service was resumed around 36 hours after the outage occurred. 
Sauvé added that cell service, which is provided through some overlap with Telus' wireless services, "will be spotty or disrupted for many of our customers in the area." 
For residents of British Columbia, this event isn't wholly unexpected, or even that uncommon. During September last year, residents in Surrey, British Columbia - a municipality just outside Vancouver - were repeatedly "terrorised" by a local beaver . 
In Quebec, a bounty on beavers was recently offered by a local mayor after the dam-building rodents threatened to flood the town. 
In Maine, USA, a tree felled by a beaver caused a power outage for more than 10,000 residents of Aroostook County back in December of 2020.