Clean energy backup: Data centres to ditch diesel generators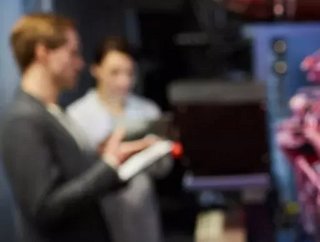 As part of the drive towards sustainability, new data centre innovations could see facilities running without their emergency backup generators...
Diesel generators for the data centre industry ensure that mission critical applications never go offline. But power-hungry information storage hubs could soon get rid of their backup generators in the drive towards greater sustainability. 
One recent study suggested that in developed countries where the data industry is booming, these space age storage information facilities that require state-of-the-art cooling, are responsible for burning up 1% of the entire energy grid usage.
As processing power, High Powered Computing (HPC) and demands for storage space increases, so does the energy consumption of the industry. However, the latest innovations in renewable energy and self-powered data centre technology, suggests the diesel back-up generator will soon be a thing of the past. 
Microgrids
Microgrids are decentralised groups of electricity sources that can operate connected to the traditional grid. But microgrids can also disconnect and switch to "island mode" functioning autonomously as physical or economic conditions dictate. 
Considering most data centres are now switching energy supplies to a raft of renewable options, some experts believe microgrids could be the backups of the future. 
In a recent report for Microgrid Knowledge, industry analyst, explains, "In today's world, going green is essential. Microgrids can actively leverage a wide array of green power technologies, including solar, wind, fuel cells, renewable natural gas, combined heat and power (CHP) plants, and energy storage technologies. Even natural gas generators have far lower emissions than traditional diesel backup generators. Microgrids also can intelligently integrate renewable energy into the energy mix."
New cooling technology
Research into edge-computing has led to innovative technology that keeps servers cool in rugged conditions. This could well be modified to suit future, server technology. The less power required to run a data centre, the more the alternatives to backup diesel generators become available. 
Schneider Electric, a leader in digital transformation of energy management and automation, has partnered with the immersion cooling technology firm Iceotope. The collaboration has led to an innovative approach to coolant delivery. The solution is to flood a sealed server chassis with coolant. The coolant can be used in standard data centre racks while standard servers are retrofitted with liquid cooling.
"The number one problem immersion cooling solves is high power density," says , Founder and Editor of Data Centre Frontier. 
"Growth in machine learning has driven growth in deployments of server GPUs, which are used to train deep learning models. Those power hungry chips can take rack power densities well beyond what a standard data centre design is able to cool." 
He continues, "Many users can still get away with air based cooling, and liquid cooled rear door heat exchangers that cool air right at the rack have been the most popular approach to solving this problem."
, senior VP of innovation and CTO of Schneider Electric's Secure Power division, says the solution will be popular because server fans are no longer required, significantly reducing energy requirements. "You can probably get at least a 15% energy reduction in a lot of environments by going to liquid cooling," 
He adds that eliminating fans means eliminating moving parts that inevitably require maintenance and replacements.
Battery backup
Gas fuel cells and lithium-ion batteries are two alternatives to diesel backup generators currently being considered. 
Today there are several large fuel cell implementations at data centre sites, but many of them are used to supplement grid energy. However, an eBay data centre in Utah is currently using fuel cells as a sole energy source and relies on the utility grid instead of generators for backup. 
The battery pilot trials that started in 2019 have provided vital information that is aiding the research into cleaner energy for data centres. The biggest consideration is the amount of battery life a lithium-ion battery system provides. In 2018, the technology yielded 90 minutes of power. Now, developments have increased that to approximately three hours.
Microsoft
Meanwhile, Microsoft has plans to eliminate its dependence on fossil fuels in the next decade. The company aims to be carbon neutral by 2030, which will have major implications for its data centres, many of which have emergency backup diesel generators.
However, the company has put years of research into its sustainable transition to find effective methods of alternative power supplies.
Microsoft first announced its dedication to the sustainability of its facilities in 2012. Since then, it has embraced carbon footprint reducing technologies. 
The company has revealed it will take one of two paths with its backup generators. The first will be a replacement of current technology with clean energy hardware. The second option will be to manage data centre environments through resiliency software.
Microsoft's Chief Environmental Officer recently declared on the Microsoft blog, "While diesel fuel accounts for less than 1% of our overall emissions, we believe it's important to help accelerate the global transition away from fossil fuels. We're charting a new course using low-carbon fuel sources, including hydrogen and energy storage."