CyrusOne pledges to be carbon neutral by 2040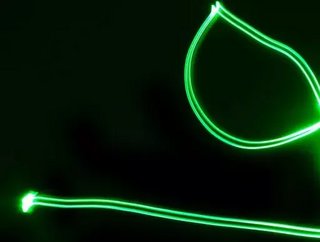 The data centre real estate investment trust, CyrusOne, is joining the growing list of data centre companies pledging to become carbon neutral...
CyrusOne, headquartered in Dalla, Texas, is a real estate investment trust who invest heavily in carrier-neutral data centres and provide colocation facilities and services. 
The company has recently pledged, and by doing so has joined a growing list of data centre companies, to become carbon neutral by 2040. It comes at a time when many other companies and industries are pledging to make a difference before it's too late. 
In order to meet their goal of becoming carbon neutral by 2040, CyrusOne is focusing on using renewable energy and upgrading existing facilities as well as building new energy-efficient ones. 
Bruce W. Duncan, CEO and president of CyrusOne, stated that "Making a pledge to become carbon neutral within the next 20 years is an important milestone in our mission to increase our global sustainability efforts, and help customers toward their sustainability goals. We recognize sustainability as a company-wide priority and are working to reduce our environmental footprint."
This is not the first announcement or initiative from the company that has seen them focus on sustainability. Last year they announced that their London I, London II and London III facilities would all be run on 100 percent renewable energy. The company is also currently researching how they can use the waste heat from their Amsterdam facility to heat the local housing. 
A Sustainability Report is planned to be published next month indicating all the other initiatives the company is deploying in order to achieve their carbon neutrality. 
This week has been known as 'Climate Week' and has seen many other companies follow in the footsteps of CyrusOne and the other organizations promising to be more mindful of the environment by using sustainable power resources and striving to become carbon neutral. Other prominent companies pledging to become carbon neutral and reduce their emissions include Apple, Google, Walmart, Microsoft, Aligned and Morgan Stanley to name a few.