Data centre fire supression best practices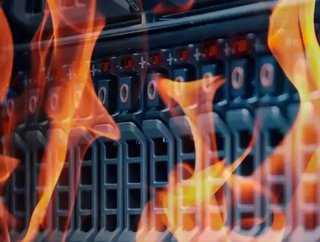 Choosing the right fire suppression system can mean the difference between a minor inconvenience and knocking Azerbaijan into the 1940s...
Sometimes, fire suppression systems can seem like an insurance box to tick when putting together a data centre. However, the consequences of letting a fire get out of control in a modern data centre can be disastrous; not only can human lives, as well as millions of dollars of critical infrastructure be put in danger, but the indirect consequences can be devastating. 
In 2017, a fire broke out in a data centre in Azerbaijan owned by Delta Telecom. The facility's fire suppression systems , which burned for a full seven hours. Due to the fact that several major telcos, including NTT, Telecom Italia, Telia, Level 3, Rostelecom and Transtelecom, as well as mobile network operator Azercell, all had infrastructure in the building, the entire country was cut off from the internet for a full seven hours. A few old cables overheating, coupled with inadequate fire-suppression methods knocked an entire country of the grid. 
Choosing the right fire suppression system for a data centre is a matter of the gravest responsibility for operators. Here are our top tips for preventing this kind of disaster. 
Stop the fire (almost) before it starts
Data centre fires as a result of a short circuit, the overheating of a coupler, or a cable line overload. Regularly performing maintenance and hardware checks can also minimise the risk of a fire ever starting in the first place. 
The smaller the fire, the less water or suppressant gas you need to knock it out. Obviously, that requires an almost prescient knowledge of where the fire is going to start. Thanks to modern fire detection systems, that's no longer an impossible task. 
Using a technique called , systems can identify the early signs of a potential fire, while it is still in the smoldering stage, allowing on site staff to respond before the problem gets out of hand.
Triple threat prevention
There are three levels of fire suppression to keep in mind when outfitting a data centre:  
Building level fire suppression systems are pretty much the same as you'd find in any commercial facility. Sprinklers built into the ceiling and handheld fire extinguishers mounted throughout the facility are essential if a fire spreads beyond the smoke and smoldering stage. 
At the room level, operators are often bound by compliance regulations which stipulate that rooms be outfitted with either wet pipe sprinklers or pre-action fire sprinklers. 
According to fire suppression system manufacturer , a wet pipe sprinkler system has the water already present in the piping ready to be immediately dispensed once the alarm is activated. While this can respond to a fire much more rapidly, the pipes can leak and drip onto equipment in the room, causing damage and downtime. Fire sprinkler systems are the least expensive option for data center fire protection, but water can easily cause as much damage to servers and hard drives as fire, so many data centers prefer gas systems.
Gas systems use either inert or clean agent gas, like argon and nitrogen mixes to decrease the amount of oxygen in the room, thus starving out the fire. Another couple of drawbacks are the space required to store enough gas to flood a room effectively, and the fact that the noise made by the gas being released is typically in excess of 130db. Sounds this loud can destroy hard drives outright, so many gas suppression systems are fitted with specialised (read: expensive) nozzles to prevent them from wrecking the servers they're built to protect. These systems can be difficult (also read: expensive) to install and, if people are inside the rooms when the gas goes in… well, there's no oxygen left in there, and that's not good. 
Rack level protection is the most specialised, designed to isolate and suppress a fire within a single bank of servers. If these systems are effective, they can do their job without interrupting the functionality of the rest of the room or data centre. 
Integrate your systems
Previously, data centre infrastructure management (DCIM) was a relatively siloed discipline. Building managers and IT technicians drew a clear (and arbitrary) line between the "tech" parts of the building and the elements that could be more traditionally considered infrastructure. 
Today, a sweeping new generation of DCIM platforms and software solutions are allowing data centre operators to integrate a building's entire system into a single management dashboard. This means that security cameras can now connect to thermometers, which can then be powered by AI, speak to and control fire suppression systems, and introduce a level of automation and consistency to a data centre's fire suppression systems that was unheard of even five years ago. "The data centre operators can see the actual fire situation so the whole process of identification to extinguishing takes 10 seconds, reduced from 15 minutes with a traditional fire alarm response," commented in a recent .