DCs must prepare for humidity as temperatures fluctuate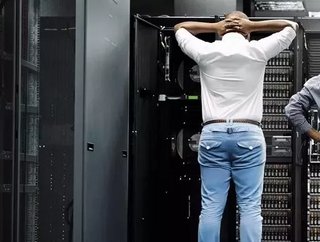 New research from Aggreko warns that data centre operators must make dehumidification a priority as Europe's climate becomes more erratic...
As the summer comes to a close, has issued a warning to all data centre operators in Europe. The last few months have seen the region hit by extreme temperature changes, heatwaves and storms. 
According to Aggreko, these rapid fluctuations in environmental conditions can be a nightmare for data centre operators, as spikes in humidity can cause inefficiencies in cooling, and even equipment failure. In its new report, the company found that .
"You don't have to look for long until you find a news story about another data centre being built. However, it is important to note that any damage caused by substandard temperature and moisture control are managed with a matter of urgency, especially after seeing such extreme weather patterns across the continent," commented . 
Aggreko's research also uncovered the fact that humidity spikes in data centres are typically being solved with heaters, which are an efficient solution. "While heaters may appear to work, they simply move the moisture around the room, rather than removing it from the atmosphere," notes an Aggreko press release. 
In response to this trend, Aggreko is reportedly expanding its range of dehumidification solutions and specialist industry services, with its team providing humidity management as a service to data centre operators in the European market. Aggreko has also expanded its Moisture Control team with the new appointment of experienced moisture control specialist .
"I'm really excited about this role. Aggreko's moisture control division is moving from strength to strength and getting on board at this stage in the journey is going to be really exciting. Aggreko has traditionally been associated with generators and temperature control, so I'm looking forward to raising the profile of its moisture control division," Sketheway commented.