DigiPlex leads the race for data centre sustainability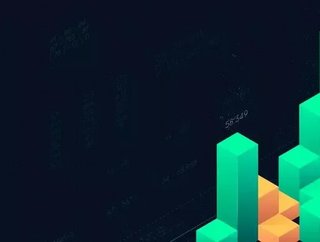 The Nordic data centre provider has won 11 top industry awards in 2020 for green initiatives...
DigiPlex, the Norway-based data centre provider, has recently won three, industry-leading awards for its sustainable data centres.
The provider, which has won a total of 11 awards in 2020 alone, was awarded Gold at the DADI Awards 2020 for its "Sustainability at the Core Campaign" and the Highly commended at the DRUM B2B Awards 2020.
The company was also awarded Silver at The Corporate Engagement Awards 2020 for Best CSR activity or programme to support or develop a corporate reputation.
DigiPlex has been a vocal advocate for sustainability, change and innovation within the data centre industry, with a recent NPS survey confirming the organisation's dedication to the cause. DigiPlex received an NPS score more than twice as high as the Nordic data centre benchmark.
Sustainability is trending in data centre development terms, with global providers working towards zero carbon emissions goals and increasing their use of renewable energies. Reports show that companies are moving away from in-house data centres which are often energy inefficient and expensive to maintain, to increase their reliance on colocation facilities with state-of-the-art software and services. 
"The United Nations has declared a `Decade of Action' and Nordic governments are seeking to become carbon-neutral by 2030," said , Chief Strategy and Marketing Communications Officer, DigiPlex. "What and how we communicate has an important role in encouraging the industry to be aware and play its part in reducing carbon emissions - a fact recognized by the eleven awards we've now received for our pioneering marketing and communications efforts this year."
New projects
DigiPlex recently opened its fifth data centre in Norway at Holtskogen Business Park in Indre Østfold, taking the total number of Nordic centres in its portfolio to seven, located in Norway, Sweden and Denmark. 
The new property provides 40,000 sqm of colocation space, with the option for extending a further 27,000 sqm if required. The data centre will serve the increasing demand for sustainable and secure data storage capacity in Norway. 
In line with DigiPlex's sustainability goals, the new facility is also engineered for very high levels of service availability. The resilient infrastructure has inherent redundancy in the power and cooling systems and is engineered so that everything can be maintained or repaired without services downtime. It also uses an innovative energy-efficient indirect evaporative cooling system similar in function to solutions widely deployed by the company throughout its Nordic data centres. 
Green goals
DigiPlex published a report earlier this year, outlining the company's ambitions for sustainability, and encouraging other providers to up their game in renewable energy. The report highlighted the amount of environmental damage that has been caused by the IT industry, estimating that data centres and digital infrastructure could be responsible for up to 20% of the world's electricity consumption and 5.5% of CO2 emissions within a decade. 
"One in four Scandinavian consumers would consider using the internet less to reduce environmental damage. Nearly three-quarters of Scandinavians believe digital service providers should report on their energy consumption and its impact on climate," the report said. 
The vote for change by DigiPlex is supported by The EU Commission, which noted in their digital strategy that data centres are responsible for a significant environmental footprint, and "can and should become climate neutral by 2030."
While the data centre industry has become essential to businesses globally, few organisations have the frameworks and processes to accurately report on the environmental impact of the facilities. As cloud use increases, co-located and on-site IT facilities, many even struggle to identify where data and computing resources are located.
, CEO of DigiPlex, explained, "New digital technologies have undoubtedly made the world a better place. But at the same time digitalisation has increased energy consumption. Every internet search, every streamed song and every electronic transaction consumes energy. Each individual action is tiny, but the enormous growth in digital activity now consumes massive amounts of energy.
Nesse continued, "Our guide not only demonstrates that politicians, environmental groups and consumers are waking up to this, but provides clear, proactive steps that can and must be taken to mitigate the increasing environmental impact of digitisation on our planet."
He added, "The data economy has escaped environmental scrutiny for too long - now is the time to take responsibility for the impact of your IT on the climate, before customers, governments and regulators force you to."