DRaaS vs Disaster Recovery: Which one is right for you?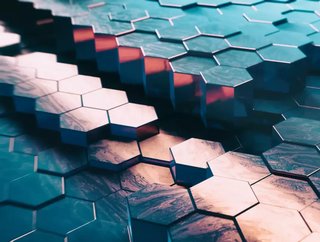 As digital infrastructure becomes increasingly complex, it's important to recognise whether your DR solutions are still the right fit for your business.
Deciding whether to invest in an on-premises disaster recovery (DR) solution, or opt for Disaster Recovery as a Service (DRaaS) can be challenging. Factors like cost, complexity, and agility all factor into which avenue you pursue, and - depending on your organisation's needs - either one could potentially be the right choice. 
However, as enterprises increasingly migrate towards public and hybrid cloud solutions, and with the added complexity and scale they incur, traditional DR solutions are increasingly coming up short. 
"Traditional replication and DR solutions weren't conceived to deal with current IT complexity," notes a new whitepaper published by Creative ITC, which explores How Disaster Recovery as-a-Service helps financial services firms stay on the front foot. No matter how vendors "try to fit square pegs into round holes," the ever-increasing complexity of the modern IT landscape is making DRaaS an increasingly attractive proposition. 
The Cost of Traditional DR 
A traditional DR solution typically involves operating a dedicated data centre somewhere (hopefully not too) near to your existing facilities. You need to accept costs in the form of building, staffing and operating that data centre, as well as software maintenance, connectivity, power, cooling, and other infrastructure. Then, in order for that dedicated DR facility to remain useful, it needs to be upgraded in tandem with the rest of your IT infrastructure, adding a sizable capital and operational expense to your annual IT budget. 
Since DR of any kind functions similarly to insurance, calculating your ROI can be challenging. The best case scenario for the business as a whole is that you never need it, which makes shelling out significant amounts of money every year feel all the more galling. 
Research conducted by the IDC found that 77% of CIOs surveyed were actively looking for ways to reduce the costs incurred by their DR solutions. 
DRaaS as a Cost-Cutter
A monthly DRaaS subscription - much like the benefits of any other subscription service model, be it cloud or cyber security - has the benefit of transferring a lot of the costs involved in upgrading, maintaining and supporting DR functions to the service provider. It also reduces staffing costs, and provides access to a dedicated talent pool that can be hard to justify maintaining in-house. 
Cloud-based DRaaS programs can also be demonstrably faster (as long as they're correctly configured) when it comes to resuming service after an outage. With the average cost of a data centre outage in the US coming to around $5,600 every minute, a faster recovery time thanks to a DRaaS solution can mean huge loss-reductions for an enterprise. 
Cutting Through the Complexity 
In addition to cutting costs, the major advantage that DRaaS gives over traditional DR is the reduction of complexity. "A DRaaS provider will typically offer a range of solutions including all the heavy lifting when it comes to planning, design, implementation and optimisation," explains Creative ITC's report. Just like setting up a sizable cloud migration or ERP transformation project, DRaaS providers typically leverage their top tier, specialised talent to consult on the process at a granular level. Access to industry-leading expertise can be a huge benefit, particularly to SMEs, which might not have the in-house personnel to tackle such a project themselves. Delivered as a fully managed service, this can include server image and production data replication, disaster recovery run-book creation, automated server recovery, automated server failback, virtual desktop infrastructure, and network and functionality configuration. 
"DR is the outsourced provider's sole focus, rather than an unwelcome add-on to already stretched internal IT teams. The provider has the time, skills and resources to treat DR as a full-time job. Which it is." - Creative ITC, How Disaster Recovery as-a-Service helps financial services firms stay on the front foot
Lastly, as alluded to before, DRaaS companies don't also have to focus on running every other aspect of an enterprise. With the mission critical status of security, compliance and a host of other issues, in-house IT teams frequently don't have the resources or time to give DR the attention that it needs. The advantage of a dedicated DRaaS team "cannot be overstated," notes Creative ITC's report.