EdgeConneX gains US$150mn in sustainability-linked financing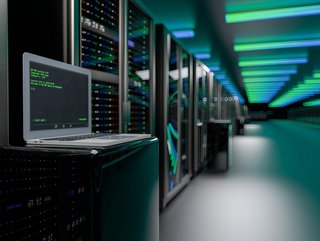 EdgeConneX has secured US$150mn in sustainability-linked financing to support its Latin America expansion
EdgeConneX has secured US$150mn in sustainability-linked financing for Latin America, which is designed to be used as a financing platform for the company's future activity in Chile and Colombia.
The company first announced its move into Latin America in 2018, beginning with a 1MW facility in Buenos Aires, Argentina scalable up to 10MW. A facility in Santiago, Chile, followed, with a second in the works.
"This is a landmark transaction in the digital infrastructure space in Latin America, as combined green loan principles and sustainability-linked loan principles are considered to be the first combination sustainability data centre financing in the Latin American market. This latest funding provides EdgeConneX with the backing necessary to continue its regional expansion in Latin America and to do so in a sustainability-minded way," said Joe Harar, CFO at EdgeConneX.
Moving towards more sustainable data centres
EdgeConneX's goal is to be a carbon, waste and water-neutral data centre provider by 2030 and develop and operate a data centre platform powered by 100% renewable energy.
EdgeConneX is also one of the Founders of the iMasons Climate Accord (ICA), a historic cooperative of companies committed to reducing carbon in digital infrastructure materials, products, and power. The ICA represents an unprecedented collaboration among leading digital infrastructure companies to accelerate the journey to carbon neutrality. Today, these companies, including EdgeConneX, are combining forces to compound the efforts of these firms to make meaningful and sustained progress toward that goal.
Earlier this year EdgeConneX secured a series of sustainability-linked financings totaling US$1.7bn. The financings include EdgeConneX first-ever securitisation and multi-currency term loan ("ESG Term Loan") to further the company's global growth. According to the company, these transactions highlight EdgeConneX's market leadership and commitment to ESG as part of its Customers, People, Planet core values, and environmental stewardship.