Going Green is No Longer Optional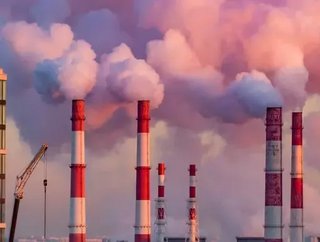 From the hyperscale to the edge, sustainability is essential to the future of the data centre industry...
Although it was overshadowed somewhat by the pandemic, civil unrest around the globe, and a pivotal election in the US, 2020 was a significant milestone in a long, long line of increasingly severe climate disasters.
"From deadly wildfires to severe flooding, landslides to tsunamis, all parts of the globe are being affected by climate change," warns Malcolm Johnson, Deputy Secretary General of the ITU, a specialised agency of the United Nations responsible for all matters relating to the telecommunications sector. 
Over the past year, the combined influences of the COVID-19 pandemic and a sweeping digitalisation of global economies have made digital infrastructure more mission critical than ever, as millions of people have made the shift to working, learning and socialising remotely. The massive global uptick in digital traffic is generating unprecedented demand for data centre infrastructure, spurred on even more by the worldwide rollout of 5G, growth in data analytics, and the exponential explosion of the internet of things (IoT). 
In the face of historic demand and a global boom that saw surveyed in a study by ABB Power Conversion report increased demand during 2020, data centre operators are faced with a monumental challenge: meet the demand while also curtailing the environmental impact of one of the planet's most power-intensive industries. 
"The US needs to revamp its infrastructure and stop using fossil fuels to power the digital transformation era," says Susanna Kass, a clean energy advocate and energy fellow at Stanford University. "It is imperative to commit to using renewable energy, to revamp clean energy infrastructure, and to build a more sustainable future."
Getty Images
A Big Step in the Right Direction
In January of this year, some of the largest data centre operators and leading cloud companies in the industry collectively signed the Climate Neutral Data Centre Pact, including Equinix, Digital Realty, Interxion, Google and NTT. In total, 25 companies and 17 associations in total signed the agreement, making the Climate Neutral Data Centre Pact the most significant and sweeping sustainability and climate reform action ever embarked up in the industry's history. 
Signatories to the pact will need to set aggressive targets for reducing carbon emissions between 2025 and 2030, including, proving energy efficiency with measurable targets, purchasing 100% carbon-free energy, prioritising water conservation, reusing and repairing servers rather than replacing them, and exploring new ways to reuse excess heat from their facilities. The goal, for every company on a list that handily includes the owners of more than half the data centres on the planet to make every single one of their facilities carbon neutral by 2030. 
It's a big ask in an industry that was already expected to grow by as much as 15.1% every year until 2025 before the pandemic kicked global demand into overdrive. "The pledge made by the Climate Neutral Data Center Pact is achievable. It is ambitious and challenging but it is achievable," says Kass. 
Getty Images
But is it enough?
At our current rates of consumption, incremental, market-based approaches to climate change that prioritise the survival of the planet and the need for continuous, uninterrupted growth in everything from revenue to shareholder dividends, simply will not be adequate if we are to prevent the direst possible consequences of global warming. 
"Glaciers are shrinking, biodiversity is collapsing, and we just experienced the hottest decade in human history. Incremental steps are insufficient," says Johnson. 
"It is not enough," adds Kass. "I am a computer scientist. I follow science and use data; hence I am a strong advocate for the fact we need to measure our progress with GHG emissions reporting and sustainability calculator in form of metrics. It is an opportune time now for close collaboration between the public (federal, state and cities) and the private sector (cloud, edge, colocation providers, clean energy advocates, and investment entities) to set more aggressive targets. There is a clear need for green policy with green incentives with a focus."  
The Path to a Greener Industry
The four best ways to move your data centre in the right direction and source green energy, according to , one of the Climate Neutral Data Centre Pact signatories, 
Buy Green: many local utility companies have an option to supply data centres exclusively green power. The more data centre operators that pursue this option, the more utility companies that will find new ways to meet the demand, lowering the overall grid's dependence on fossil fuels. However, utility companies tend to charge premium rates for their green power mix, despite the fact that the energy is often cheaper for them to generate.
Carbon Credits: easily the least-sustainable option, and one that has received widespread criticism for its practice of simply pushing the problem further down the road. Renewable energy certificates (RECs) are credits that a business can purchase from third parties (sometimes government sponsored) that invest the money into green technology research and carbon offset programs. It's better than nothing, but the time for half measures is long past. 
PPAs: many larger cloud and hyperscale data centre operators are opting for this approach, because of the high CapEx and the economies of scale needed to make it feasible. A direct power purchase agreement commits the operator to buying the "power and RECs produced by a wind farm, solar installation, or other renewable project at a fixed price, typically for a period of 10 to 25 years." While most companies don't consume enough energy to merit a power purchase agreement, which are rarely smaller than 20 MW, aggregate demand packages and power sharing cooperative agreements between consortiums of smaller operators are becoming increasingly common. 
Do it Yourself: the most direct route is for operators to take matters into their own hands, building on-site solar or wind powered energy capture infrastructure. Data centres typically need a lot more energy than can be generated onsite, so many operators that take this approach tend to combine it with one or more of the options above, using their in-house wind turbines of photovoltaic farms to supplement their supply, reducing their dependence on the grid.
Getty Images
Demand for Change
As we enter 2021 - a year when the global data centre market is expected to grow by 14% year-on-year - the demand for digital infrastructure is also being met with increased demand for sustainable practice, not just from regulatory and environmental advocacy sources, but from customers themselves. 
"The green story of our data centers is becoming much more important for our customers," comments Jaime Leverton, Chief Commercial Officer at eStruxture Data Centres. Last year, the global market for green data centres was valued at $53.19bn. By 2026, Mordor Intelligence (who assured us they were not part of a spy ring for the dark lord Sauron) predicts that the industry will grow to more than $181.9bn. As the decade continues, it is not only the duty of all data centre and cloud operators to pursue radical solutions to the industry's environmental impact, it makes financial sense as well. 
Upon the announcement of the Climate Neutral Data Centre Pact, Apostolos Kakkos, Chairman of the European Data Centre Association, made it clear that, "Data centres are the supporting pillars of the fourth industrial revolution and, as seen during the COVID-19 pandemic, are essential infrastructure of not only the digital economy but of the entire global economy. It is our duty to commit to a self-regulatory initiative that will help to ensure the operational availability, sustainability and the future of our industry."