Google to go "carbon-free" by 2030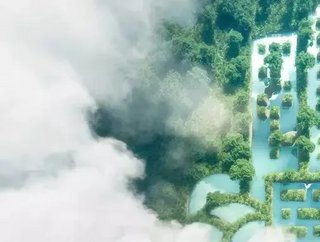 Google is now the first major corporation to offset its entire history of carbon emissions through offsets, and plans to be "carbon-free" by 2030...
Google operates the most environmentally-sustainable cloud in the world.
The entire company has been carbon neutral since 2007, and has been matching its energy usage with 100% renewables since 2017. Now, the company has pledged to go even further, and pursue "carbon-free" operations across all its data centres and campuses worldwide by 2030, along with investing billions of dollars in sustainable energy programs. 
So, what does"Carbon-free" mean? And how is it different to the carbon neutrality that is becoming the norm for most companies that wish to appear as though they have more than a passing interest in green initiatives. 
In short, carbon neutrality means that, for every tonne of carbon you put into the environment, you take that much out agains. On paper, it sounds amazing, and many other large data centre operators over the past decade (as well as firms in other industries) have have pursued this goal. Sustainability is an essential box to tick in Industry 4.0. 
However, all too often, green initiatives are just that: a box to tick. And, far more often than not, that carbon neutrality box is ticked using something called carbon credits - or "offsets" as Google's CEO Sundar Pichai referred to them in . 
A carbon credit is an amount of carbon that a company or government is allowed to remove from its emissions figures in exchange for investing in green energy initiatives or supporting land development that has a net positive carbon impact. (Sponsor a wetland, run your factory on natural gas instead of solar power for another 10 years. Seems fair). 
In essence, paying money for long term solutions to a problem that increasingly obviously has dire immediate consequences.  
Numerous companies are in their branding presentation. Jeff Bezos has pledged to make Amazon carbon neutral by 2040, JetBlue made all its flights carbon neutral in July (a process no doubt aided by the worldwide decline in air travel, but I digress); everyone from to are aiming for the goal of carbon neutrality. 
However, it's long been argued that carbon neutrality through offsets and credits is no solution at all. All the way back in 2006, British environmental activist and writer, , compared the sale of offsets to the pre-reformation sale of religious indulgences. "Just as in the 15th and 16th centuries you could sleep with your sister and kill and lie without fear of eternal damnation, today you can live exactly as you please as long as you give your ducats to one of the companies selling indulgences. It is pernicious and destructive nonsense," he wrote in an article published by the Guardian. "Buying and selling carbon offsets is like pushing the food around on your plate to create the impression that you have eaten it."
Google may be closer to being on the right track than any other major corporation is right now. "By 2030 Google is aiming to run our business on carbon-free energy everywhere, at all times<" wrote Pichai in Monday's press release. "This is our biggest sustainability moonshot yet, with enormous practical and technical complexity. We are the first major company that's set out to do this, and we aim to be the first to achieve it." 
Pushing aside for a moment just how depressing it is that we've fallen this far down the climate rabbit hole and Google is the first major corporation to pledge a legitimate elimination of its carbon emissions by 2030, the project is nevertheless commendable and will hopefully present a roadmap for other companies to follow suit. 
The first step Google plans to take is working towards the procurement of 100% carbon-free energy at all of its data centres and campuses around the world. "Our data centers power the products and services you've come to rely on every day. This will mean every email you send through Gmail, every question you ask Google Search, every YouTube video you watch, and every route you take using Google Maps, is supplied by clean energy every hour of every day," said Pichai.