Google heads up $2.4bn of green initiatives in Europe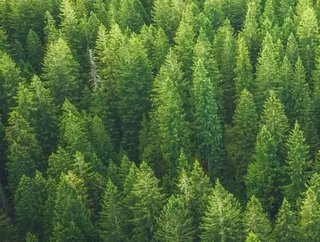 Technology and internet giant is investing in economic sustainability following the COVID-19 pandemic...
Google has a $2.8bn investment drive into carbon-free energy generation projects and green infrastructure in Europe. The programmes will help develop new technologies to make round-the-clock carbon-free energy cheaper and more widely available.
The announcement comes hot on the heels of Google's 1,700 megawatts of new renewable energy projects in Belgium, Sweden, Denmark, Finland and the Netherlands, and relate to the energy efficiency of Google sites as well as the support of multiple education programmes.
The beneficiaries will include STEM (science, technology, engineering and maths), environmental and cultural projects, two projects with the Museum Fredericia that will promote local history through virtual experiences and the preservation of local bee and butterfly populations in The Netherlands. 
Speaking about the directives, , President, Google Europe, Middle East and Africa, said the aim was to support local economies as well as sustainable projects. "We are proud to invest in Europe's digital infrastructure, contribute to the local communities we operate in and support Europe's green transition. This will be a decisive decade, and we are committed to leading by example," he explained.
Brittin continued, "A few months ago, we announced our Third Decade of Climate Action: an ambitious plan to help build a carbon-free future and operate on clean energy around the clock. This is far more challenging than the traditional approach of matching energy usage with renewable energy, but we're working to get this done in the next nine years."
Green data centres
Google already has 19 data centres globally and has spent upwards of $4bn on its five European data centre hubs since 2007 after recently breaking ground on a sixth site in Hamina, Finland. 
The internet technology leader also opened a second data centre in Holland this month and all sites managed by the company are powered with sustainability in mind. The new green initiatives include goals in line with Europe's ambitious target of achieving a 55% reduction in emissions by 2030. This is in addition to its 32% renewable energy target.  
The multinational recently revealed that it operates "the cleanest cloud in the industry" and says its data centres are on average twice as energy efficient as a typical enterprise facility. They revealed they were delivering seven times as much computing power as five years ago but using the same energy levels of electrical power. 
Artificial Intelligence
Google says such breakthroughs have only been made possible through the implementation of AI technology, which helps reduce the energy they use to cool their data centres by an average 30%. The innovations have also been made available for use by airports, shopping malls, hospitals, data centres and other commercial buildings and industrial facilities.
Brittin went on to say that Google's extensive investments in Europe have resulted in numerous employment and training opportunities for local populations, therefore helping communities to prosper and embrace notions of sustainability.
He explained, "In addition to enabling the greenest, cleanest cloud, all these sites bring economic growth and employment to local communities and to Europe. In Finland, our data centre has brought €1.2bn in investment and supported 1700 jobs every year since 2009. During the construction of our Denmark data centre, we spent over €600mn and supported 2600 jobs. And in the Netherlands, we've directly invested €2.5bn since 2014."
Brittin added, "We are proud to invest in Europe's digital infrastructure, contribute to the local communities we operate in and support Europe's green transition. This will be a decisive decade, and we are committed to leading by example."