Higher densities and sustainability: chassis-level cooling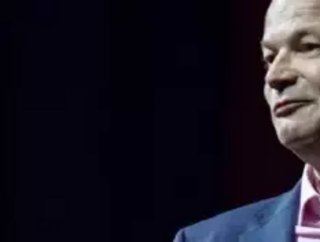 David Craig, CEO of Iceotope Technologies takes a look at reconciling rising data rack densities with the increased need for sustainable design.
Many colocation providers are seeking to optimise energy and operational costs at the same time as emerging applications from edge to artificial intelligence (AI) are requiring more compute power and higher densities. 
With many colocation providers making the commitment to sustainability synonymous to their commitments to reliability, the pressure is on - stretching budgets and having a knock-on effect on the bottom line. What solutions can owners and operators implement today to support customers with rising data demands, whilst realising cost savings and lowering CO2 emissions?
Government, businesses, and consumer organisations alike are increasingly relying on analytics and artificial intelligence (AI) enabled technologies. These have gone on quietly evolving and being woven into the technological background of everyday business activities - from workflow and collaboration applications to enterprise resource management (ERM) and customer relationship management (CRM) systems.
Anywhere AI data analytics takes place there is likely to be a level of machine learning, with advanced intelligence and analytics not far behind in the vendor roadmap. Already, robotic process automation (RPA) deployments in industry, retail and manufacturing make use of 'smart' Internet of Things (IoT) sensors at the perimeter of networks. Across all sectors, customers expect information to be available and consumable online, preferably in real time. 
Increasing densities and the resulting higher temperatures are affecting all kinds of data centre operations, however, as colocation providers sell infrastructure capacity to businesses, they are cognisant of the converging data and sustainability challenges ahead - guaranteeing uptime, providing low-latency connectivity, and space, power and cooling that underpins the digital economy. Supporting revenue and growth across multiple industry sectors and verticals, in an increasingly data-driven age. 
Carbon emissions concerns 
Ecology and sustainability are top of the agenda. Data centres alone have been estimated to account for three percent and rising of global electricity consumption, which is of course still largely based on fossil fuels. On average, commercial UK data centres have been rated as achieving a power usage effectiveness (PUE) of 1.5-1.8.  The UK Energy Research Centre considers a PUE of 1.2 or less very efficient, with the sector having some way to travel on energy efficiency.
The UK is targeting carbon neutrality for data centres by 2030, which is an ambitious goal. However, we cannot simply stop using energy to hit that target, and even renewable energy generation requires carbon-intensive processes that counter efforts to mitigate emissions. Therefore, any innovations that improve PUE, facilitate energy savings, and the potential to reuse waste heat will be an essential part of the paradigm shift.
Gartner analysts Simon Mingay and Sarah Watt have warned that new carbon footprint reporting requirements for customers will pile pressure on providers, as well to move beyond materiality assessments and familiarisation with foundation concepts. 
The challenge will be around actually being able to demonstrate empirically how they are 'fixing the IT', with energy- and carbon- intensive services from colocation to data centres and the cloud a key focus. Increasingly, this will mean managing the entire asset lifecycle, including products from 'cradle' to site and at end-of-life, working closely with their ecosystem of suppliers and partners.
Meanwhile, the evermore intensive process-hungry and therefore power-hungry applications noted above means we're already committed to a future of expanding energy needs. This all suggests that more efficient strategies are required, especially since advanced cooling solutions can now reduce power requirements.
Although it is an overused metaphor, without an industry shift the current situation looks like something of a perfect storm for operators. How can colocation operators tackle all these issues at the root and achieve higher density, energy efficient data centres that are configurable to the specific needs of individual customers?
One option is simply to install more infrastructure to support expanding demand. That said, the colocation business is margin based and commoditised. How then can colocated capacity be optimised and reconfigured to meet demand?
The good news is that solutions exist today that can help solve these problems. 
How liquid cooling takes the heat off colocation providers
Cooling is a major component of data centre costs, with most operators heavily reliant on air-based systems. In fact, the largest piece of operational expenditure in the typical data centre is the energy cost - and the lion's share of that goes on powering the servers and keeping the hardware cool. Around 40% of that consumption can be attributed to the cooling solution.
Unfortunately, air cooling is relatively inefficient. Estimates suggest that it can take 1.5 times the amount of energy that is required to run the hardware to dissipate resulting heat. A broad rule of thumb has been that every Watt consumed to power up a server produces a Watt of heat that then needs to be removed.
Many colocation providers operate older data centres; these especially may have large areas of open space, needed to accommodate traditional air cooling systems and air handling units (AHUs). Until quite recently, back in the early 2000s, it was typically assumed that any such 'extra' space would eventually host more racks to generate more power while still keeping temperatures under control. However, this did not account for the accelerated rate of digital transformation the world is experiencing now.
What if you could add more capacity with the benefit of OpEx savings, without needing to relocate or make a maximal investment in new hardware and other infrastructure? 
Enter chassis-level precision immersion liquid cooling. Not only can this solution deliver greater energy and cost efficiencies to the end customer, but it is also whisper-silent. Operators can finally turn off noisy, power-hungry fans that continually drive hot air from the servers across the processors and around the bulkheads to the locations of least resistance. In a nutshell, that means less overhead (pun intended).
Chassis-level precision immersion liquid-cooled solutions, such as Iceotope's Ku:l Data Centre colocation solution for variable-scale HPC and AI workloads uses warm water (up to 45⁰C) in a closed secondary loop for heat rejection. Coolant can be delivered directly to areas of systems that need it, minimising the use of coolant and overall waste. 
A paradigm shift, without the complexity
Often, there can be the misconception with old-style data centre professionals that liquid cooling must involve servers submerged into an oil or liquid 'bath', with all the installation specifications and safety concerns that might entail. That's why innovative chassis-level liquid cooling technologies that are easy to install providing a sustainable solution now.
Iceotope offers liquid cooling solutions that are fully integrated and incorporated into a sealed chassis; the standard design and physical footprint makes them easy to retrofit by swapping out traditional servers. Self-contained, liquid cooled servers can also be safely placed at the edge of a network, in micro data centre deployments or to support IoT and related applications for use cases from smart warehousing and logistics to traffic surveillance and remote monitoring in harsh or rugged environments.
The stakes continue to rise across all aspects of the data centre business - energy costs, carbon emissions and temperatures are rising, whilst processing and power requirements are intensifying. Any colocation data centre that struggles to ensure it maintains enough capacity to support rising demand, is going to have a hard time demonstrating ongoing value to the market and its customers. 
Data centre operators who adopt these kinds of advanced, holistic strategies can enjoy a faster return on investment for less cost. And as well as benefiting customers, such solutions help colocation providers enhance their own operations and reach sector targets to be net zero carbon by 2030.