Host in Ireland launches DCs for Bees Pollinator Plan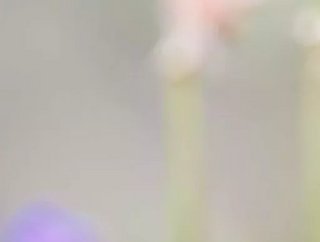 The roadmap lays out concrete steps through which data centre operators can help combat the biodiversity collapse in Ireland...
Happy Earth Day everyone. In recognition of the importance of our natural world - and the stomach-clenching rate at which humanity is turning it into a wasteland of un-recycled plastic and ash - we're featuring the new roadmap released this week by Host in Ireland: the DCs for Bees Pollinator Plan. 
Host in Ireland is a global strategic initiative that works to convince companies around the world to situate their digital and data centre assets in Ireland. As part of its mission, Host in Ireland is also the governing body overseeing the DCs for Bees initiative, a sustainability program that aims to make data centres part of the solution to the country's declining bee population and subsequent biodiversity collapse. 
"The time for living in a haze of denial and limited advocacy and awareness will only get you so far. What's needed now is action," states the opening paragraph of the DCs for Bees' Pollinator Plan, a multi-step roadmap that lays out multiple ways in which data centre operators - some of the biggest landowners in the tech industry - can make their real estate friendlier to pollinators like bees. 
The plan, "is focused on actions that any business in the data centre ecosystem can take, from the smallest supplier to the largest data landowners. It aims to create awareness and drive real action that can help to reduce, stall or even reverse the extinction of our bees." 
Data centre operators are urged to take steps like providing nesting habitats for pollinators, planting wildflower meadows, heritage trees, and clover lawns, and reduce pesticide usage. There are also suggested steps for how data centre operators can channel funds into local schools, or sponsor awards. 
There's plenty of discussion about what the data centre of the future will look like. Usually, these discussions revolve around liquid cooling, intelligent power management, and even quantum high performance computing hardware. But given the size of footprint that data centres occupy across the world, discussions should also be taking place about how these external spaces can not just minimise their impact on the environment, but actively benefit local biodiversity. 
DCs for Bees has already attracted - like bees to a particularly inviting flower - 40 global partners from the data centre industry, including hyperscale operator CyrusOne. 
"The specific plan of action in the DCs for Bees Pollinator Plan makes it easy to roll out across our company and gives our employees a tangible way to give back to our community," said Matt Pullen, EVP and Managing Director – Europe at CyrusOne. "As with our broader involvement in Host in Ireland, being a part of a collective provides an opportunity to have a bigger, longer lasting impact. For something as important as Ireland's biodiversity, we are very proud to be a part of this programme."