How a power-hungry industry is achieving its green ambitions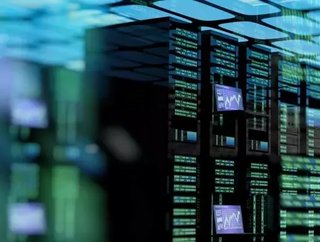 David Watkins, solutions director for VIRTUS Data Centres, discusses how the industry can reconcile energy consumption with its sustainability goals...
The data centre has become one of the most crucial pieces of business infrastructure - everything with the word smart in front of it, has a data centre behind it. Data centres are responsible for storing and processing the vast amounts of information needed to run the digital economy and if they don't work, businesses won't be able to operate.
It sounds big, but in truth, data centres run the world. However, the data centre industry is a contributor to emissions and therefore climate change, and the pressure to reduce data centres' environmental impact is high on the priority list of governments all over the world. Today, data centres generate 2% of the world's 50bn metric tonnes of greenhouse gasses every year, so to reduce their impact, the EU Commission recently set a "green deadline", noting that the industry "should become climate neutral by 2030." 
This article will look at how the data centre industry can meet its environmental targets while maintaining service and delivering on increasing customer demands.
Harnessing sustainable energy sources
Thankfully, renewable energy is on the rise, and it's now more affordable than ever to harness power supplies from sources such as wind, solar and hydro. Indeed, renewable energy projects are an area of continued success for the industry.
A good example of this at work is a campus in the southwestern tip of Iceland, which runs almost entirely on geothermal and hydroelectric power. The Icelandic data centre owners claim theirs to be the world's first carbon-neutral data centre, and the industry is suitably impressed. BMW has already moved a large portion of its German clusters to the campus, and more companies look set to follow.
Some data centres have taken great strides on the sustainability agenda, showing clear signs of green roots. They have chosen energy suppliers that use 100% renewable sources harnessing power from wind, solar and tidal sources. 
A focus on cooling
As data centres focus on building a greener future, improving the energy efficiency of cooling operations will be critical. On average, as much as 40% of a data centre's power consumption goes toward cooling the servers. Fortunately, the expertise to make these cooling systems more energy efficient and reliable already exists. For example, a Frankfurt data centre has reduced its water consumption through an on-site reverse osmosis water treatment plant, and harvested rainwater to feed the plants that cover the exterior walls and roof. Outside air is used for cooling more than 60% of the time in this innovative design.
Google's Hamina, Finland data centre makes use of seawater for cooling purposes. And, not to be outdone, Facebook adopted a cooling system at its Lulea, Sweden data centre that uses both chilly outside air and water-cooling techniques to ensure its equipment is kept at the optimum temperature. 
The UK is no different and some providers investigate what cooling technology to use very closely. One of the most effective methods is to use banks of chillers that are connected with two pipes - a flow and a return – which send cold water around the building, and pumps the warmer water out. An example of another innovative method in use incorporates a borehole that was dug at the inception of the site, to maximise Water Usage Effectiveness (WUE).
A holistic approach
It simply isn't good enough to just concentrate on one area like power or cooling, or developing a sustainable supply chain which favours suppliers with green credentials. Environmental ambitions must be built into every step of data centre construction and maintenance. When it comes to the first steep - construction - BREEAM standards look at the green credentials of commercial buildings, verifying their performance against sustainability benchmarks. Once a building is up and running, there are plenty of every day concerns to address too. For example, highly efficient UPS (uninterruptible power supply) systems have the ability to close down parts of the system when they're not being used - saving on unnecessary power use and reducing costs. Recycling of waste is crucial too, last year we recycled 94% of waste across our business, again reducing the environmental impact.
The data centre industry should strive to innovate and focus on the lifecycle of the resources and materials they use rather than just the capital cost. It we do this, from design, through to sourcing of energy, raw materials and other inputs, to final products until the end-of life stage, the industry's future looks set to be a greener one. If the industry partners with organisations and customers that want to develop sustainable solutions, collectively it will help with the goal of building a "climate neutral" industry.