Kao Data first UK campus to switch from diesel to HVO fuel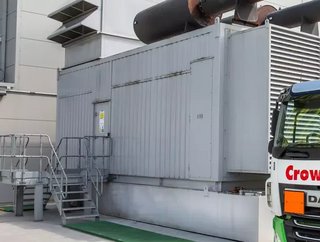 Kao Data partners with Crown Oil to switch the backup generators at its Harlow data centre campus to run on vegetable oil. 
Kao Data, which operates one of the UK's densest high performance computing (HPC) campuses in Harlow between London and Cambridge, has become the first data centre in the UK to switch out its diesel-fueled backup generators to run on renewable, low-carbon hydrotreated vegetable oil (HVO). 
By switching its fuel source, Kao Data will reportedly be able to cut CO2 emissions from its backup generators by as much as 90%, significantly reducing its nitrogen oxide, particulate matter, and carbon monoxide emissions. 
"HVO fuel is dramatically better for the environment compared to traditional, mineral diesels. It is 100% renewable, biodegradable, sustainable and non-toxic," said Simon Lawford, Technical Sales Manager at Crown Oil, which partnered with Kao Data on the transition. 
HVO is what's called a second-generation advanced renewable alternative to diesel. The fuel is produced through a synthesis of vegetable oils, and allegedly overcomes a number of the performance inadequacies of earlier biofuels, burning more efficiently than other biodiesels and "delivering the same level of resilience as traditional fossil fuels." The transition also requires no modification of the generators themselves, as HVO can be used as a one-to-one replacement for traditional diesel fuel, and is actually expected to increase the lifespan of Kao Data's generators, as HVO eliminates microbial growth, which generates sludge that can contaminate fuel lines and potentially lead to engine shut down. 
Currently, Kao Data's Harlow campus - which is already one of the UK's most sustainable colocation and HPC facilities, using 100% renewable energy power mix, utilising 100% refrigerant-free indirect evaporative cooling technologies, and "hyperscale inspired" designs that allow it to deliver a PUE of less than 1.2 - is still being built out. To meet current requirements, Crown Oil is replacing an initial 45,000 litres of diesel and will later switch to an HVO provision of more than 750,000 litres when the campus is fully developed. 
The company has hailed the transition to HVO-powered backup generators as a "significant step" on the company's journey to make its data centre full carbon neutral by 2030. 
"This pioneering approach to replace our generator's diesel provision with HVO fuel, is a key step in the company's efforts to become Net Zero, and a further demonstration of our leadership in the international data centre sustainability field," said Gérard Thibault, Chief Technology Officer at Kao Data. 
He added: "This move effectively eliminates fossil fuels from our data centre operations, and helps us reduce Scope 3 emissions in our customers' supply chain, while delivering no degradation to the service they receive. Most importantly, it shows how our industry can take a simple and highly beneficial step forward for the good of the environment."