Legacy and retrofitting the data centre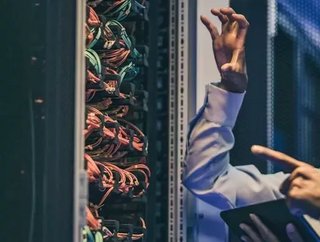 Joe McCaffrey, managing director of Duke McCaffrey Consulting discusses the best path to take from legacy data centres to modern facilities...
Even the staunchest of traditionalists in the construction industry would concede that adopting an "if it ain't broke, don't fix it" approach to developments is doomed to costly failure.
Advancements in architecture, building materials and techniques, and a drive for economic and environmental sustainability mean that the old ways are – almost without exception – no longer the best.
Across sectors, the cornerstone of current practice is rightly to prepare structures for the long haul; to give as much consideration to future use as the immediate and mid-term requirement.
The consequences of not doing so are now being felt by owners and operators of the original data centres, who – with their facilities near frazzled from working at full velocity from day one to meet society's insatiable appetite for all things digital – are faced with creaking shells and infrastructures in desperate need of an expensive retro-fit or wholesale move that was never costed for.
That is not to criticise those responsible for the planning, construction, installation and running of the first-generation of buildings and equipment charged with maintaining technology's march. As pioneers in a sector less than a decade and a half old and still in its relative infancy, they had no forebears to consult or lessons to learn from the past. 
Few could also have predicted the requirement for data centres to rapidly evolve and expand to keep pace with demand. The continual bolting on and patching of equipment and systems – in parallel with a seemingly liberal attitude to documentation and maintenance of accurate asset registers – mean facilities have metamorphosed into dramatically different beasts from their first day of operation.
These now vintage and highly-customised cars are very different from the basic models which rolled off the production line and the pressure on their engines to run efficiently is immense. In the data centre sector, breakdowns are catastrophic in terms of service provision and revenue generation and there is rarely – if ever – the luxury of time for a full service and valet. 
And, to take the motoring analogy the proverbial extra mile, consigning a facility to scrap in favour of a new vehicle cannot be the default option; there is only so much land and power available. 
Fortunately, there is no reason for the next chapter in the data centre construction story to be as brief, or end as abruptly, as the first. Whether building a product from scratch or retro-fitting an existing site, the early engagement of specialist mechanical, electrical and plumbing quantity surveyors and project managers can deliver a solution that endures beyond a single lifecycle and is devoid of unexpected expenditure.
At Duke McCaffrey, we have the expertise and forethought that was absent 15 years ago having worked with the world's leading providers of data hosting services and with a client base ranging from hyper-scalers to co-location providers.  
This pedigree makes us an ideal cost consultant for data centre design, construction and, importantly, re-design.
In an industry in which power resilience is intrinsically linked to profits, an innate understanding of preserving a live environment is vital and we have become accustomed to managing the health and safety and security risks of keeping the lights on while construction is underway.
Similarly, our modular solutions are designed with an eye fixed over the horizon to provide continuity. Rather than waiting for failures, elements can be individually refreshed or replaced without affecting the entire operation. 
The futureproofing afforded by Duke McCaffrey also extends to financial forecasting. The provision of incredibly detailed asset management registers ensures the data centres of tomorrow are fully-costed across a lifecycle, charting capital depreciation and allowances to eliminate fiscal blind spots. 
As the data centre sector enters a new era, history has delivered its lessons and it would be negligible to not exploit this knowledge to secure a sustainable future.