Liquid cooling market poised for growth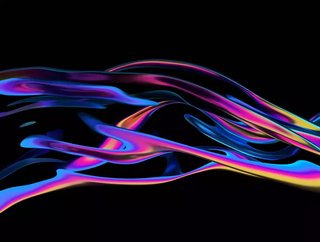 Hyperscale adoption and a growing need for greener, more efficient cooling is set to drive strong growth in the data centre liquid cooling market.
The data centre liquid cooling market is set for strong growth over the coming decade, as a series of high-profile trials by prominent hyperscalers and growing demand for greener, more efficient cooling drives adoption throughout the industry. A new report by Research and Markets puts the size of the liquid cooling industry in 2021 at just over $3.19bn globally. By 2026, that market is expected to exceed $7.2bn, exhibiting a CAGR of 14.64%. 
Liquid cooling can trace its roots all the way back to the mid-1960's, when IBM launched its first cooling system that used water instead of air. Chilled water was used to cool interboard heat exchangers to reduce the temperature rise across multiple stacks of boards populated with cards. The technology was, like many new innovations, somewhat expensive and unreliable; putting water and expensive electronics in close proximity to one another has always been seen as a somewhat risky business. 
Things have come a long way since then, however, and it seems as though liquid cooling might finally be reaching maturity at a critical juncture in the data centre industry's history, as skyrocketing demand for digital infrastructure collides with the non-negotiable need for more sustainable designs. 
Research and Markets' report lists three key factors as the key drivers behind this growth rate, which is expected to be more than 4% faster than the expansion of the overall data centre cooling industry during the 2021-2026 period. 
Strategic collaboration with leading technical giants
Earlier this year, hyperscale cloud giant Microsoft announced that it had been playing around behind the scenes with a new type of liquid cooling solution from Bitfury spinout firm LiquidStack. We actually sat down with LiquidStack's CEO, Joe Capes recently, and you can read the full interview in this month's issue of Data Centre Magazine. 
Microsoft's interest in liquid cooling solutions apparently stems from its need to ensure its hyperscale facilities (which the company builds denser and runs hotter every year) continue to make progress in terms of efficiency. 
"Air cooling is not enough," said Christian Belady, distinguished engineer and vice president of Microsoft's datacenter advanced development group in Redmond, Washington. "That's what's driving us to immersion cooling, where we can directly boil off the surfaces of the chip."
Because heat transfer in liquids is orders of magnitude more efficient than air, Microsoft (and likely other hyperscalers looking to reap similar rewards) is expected to be a key driver of hyperscale adoption throughout the industry. 
Bolstered production of liquid cooling systems
In response to growing interest and demand, liquid cooling companies are racing to globalise and scale up their offerings. A recent report from Markets and Markets identified more than 10 firms from across the world currently either diversifying into or directly targeting the liquid cooling sector of the data centre cooling industry: Asetek (Denmark), Rittal (Germany), Vertiv (US), Green Revolution Cooling (US), Midas Green Technologies (US), Allied Control (Hong Kong), Schneider Electric (France), Chilldyne (US), CoolIT Systems (Canada), Submer (Spain), Iceotope (UK), Fujitsu (Japan), Aspen Systems (US), DCX The Liquid Cooling Company (Poland), Aquila Group (US), ExaScaler (Japan), Cooler Master Co (China), Asperitas (Netherland), and Liqit.io (Ukraine).
Need to address the limitations associated with air-based cooling 
Air cooling (such as hot-aisle-cold-aisle setups) remains the most widely-utilised solution for cooling data centres. However, as rack densities rise, and the climate crisis continues to make air-based free cooling less of a viable option in more and more places, liquid cooling could be the solution. 
The growth of data centres at the edge is also a potential driver of liquid cooling adoption. Because edge data centres are built on much smaller footprints (commonly enough inside a shipping container), huge walls of fans are rarely efficient enough in terms of square-footage to support edge data centre needs, particularly with the growth of high performance computing (HPC) applications at the network edge.