Microgrids: the holistic approach to powering a data centre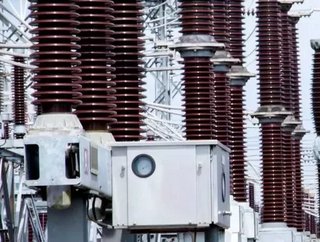 Increased efficiency and resilience to disruption mean advanced microgrids could be the future of data centre power management...
If the past year has proven anything, it's that data centres are quickly being elevated from their role as the backbone of ICT service to a foundational utility in support of a modern economy. As millions of people have made the transition to working from home, reliable digital infrastructure has grown into a must-have commodity. 
Unfortunately, the past 12 months have also shown us that the risk of disruption to data centres around the world is growing in a trend that shows little sign of slowing down. 
Catastrophic meteorological events - like the wildfires that decimated Australia last year, or those in California that burned more than 4% of the state's 100mn acres of land, with the SCU and LNU lightning complex fires together burning an - are only growing more prevalent as the climate crisis worsens.  
At the same time, the pandemic has seen a massive spike in cyber crime, with (resulting in billions of personal records being stolen over the past year from major cloud providers like Microsoft), and human error as well as cyber attacks resulting in service disruptions for millions of people. 
According to a report from the Uptime Institute, power outages were by far the biggest contributor to downtime, accounting for . As we enter 2021, data centre operators can no longer afford not to take the necessary steps to reduce the instability of their power supply.
What are microgrids?
Over the past few years, microgrids have emerged as one of the most promising ways for data centres to remain operational in face of a disrupted power supply. Microgrids are self-sufficient energy systems that serve a discrete location or geographic footprint. They're already being adopted as part of many smart city initiatives to ensure uninterrupted power at critical facilities like hospitals, military bases, prisons (Alcatraz island runs on one of the US' largest microgrids, and has reduced the island's fuel consumption by more than 45% since it was installed in 2012 - but more about efficiency in a minute), university campuses and data centres. 
Microgrids use one or more kinds of distributed energy generation, like solar panels, wind turbines, hydro capture site and geothermal generators, to produce power. 
The defining feature of a microgrid is its ability to "island"; it can power the buildings and facilities it services in the event of disrupted service from the main grid. It's a more holistic and sustainable method of power generation than the traditional diesel generators used in data centres, although facilities connected to a microgrid will usually also have generator backup to create an added layer of redundancy. 
Unlike backup generators - which only come online in the event of an emergency or outage - or simple renewable generators like solar panels (which may help a facility draw less power from the grid but aren't sufficient to run a data centre in the event of an outage) microgrids are active 24/7, 365 days a year, constantly balancing and managing the power consumption of the facilities they support. 
Microgrids are efficient
This brings us to the second major benefit of a microgrid, and why they're worth considering even by operators connected to a relatively stable utility grid or at low risk from natural disasters. 
Microgrids can balance the power consumption of their local area with the energy they generate themselves, reducing demand and therefore OpEx from the grid. Advanced microgrids run using AI-powered platforms can do this so effectively that operators can save serious money each year (remember Alcatraz?). Additionally, advanced microgrids equipped with battery storage can sell excess power back to the grid and participate in demand response. 
This all contributes to what "sustainable resilience". He notes that, "A microgrid will help optimize costs while also enhancing power stability, including the option to 'island' from the utility grid to avoid exposure to outages or disturbances… When the cost of grid energy rises, the microgrid can increase consumption of onsite renewable or stored energy." 
Baumann adds that the increase in facilities management innovation and the rising popularity of microgrids in recent years has also reduced the CapEx involved in equipping a data centre with its own microgrid. 
"The growth of microgrids in recent years has driven down costs by an estimated 25% to 30% since 2014, and this is expected to continue on that trajectory," he writes. "Combining this with an accelerated trend of digital transformation, such as remote work and teaching environments, IoT and big data applications, we are experiencing the need for more reliable and green data center capacity."