Nautilus Data Technologies promotes president to CEO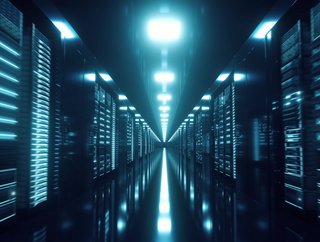 Nautilus Data Technologies has appointed Rob Pfleging to CEO, to help in the companies mission to improve performance with little environmental impact
A leader in water-cooled data centres, Nautilus Data Technologies, has announced the appointment of Rob Pfleging as Chief Executive Officer, effective September 1.
With over two decades of experience in the data centre industry, Pfleging previously worked as Senior Vice President Global Solutions at Vertiv. Before Vertiv, he was responsible for 55 data centres across North America, Europe, and Asia as the Vice President of Expansion and Innovation, Datacenter Engineering at CenturyLink. His experience includes leadership roles at Mercy, Schneider Electric, APC, and the United States Marine Corps.
"For the last two decades, I've built data centres striving for greater efficiency with each project but only achieving incremental improvements. But Nautilus' combination of data centre delivery and water-cooling technology allows us to set unparalleled benchmarks for efficiency, performance, and sustainability. With our build and cooling innovations, we can help customers build data centres in half the time and in a wider range of locations; especially difficult to develop locations where demand for data centre services is dramatically increasing. We're in a unique position to help organisations integrate their need for sustainability and their need to deploy new data centre capacity faster than ever before. I look forward to helping transform the industry to a more sustainable future," said Pfleging.
Pfleging succeeds CEO James Connaughton, who will remain with Nautilus as Chairperson of the Board, sustainability leader, and advocate for the company.
Reducing the impact on the environment
A leading provider of innovative water-cooling for data centres, Nautilus is all about speed to market while reducing the impact on nature to enable the greatest outcomes for their customer's businesses, and the communities it serves.
According to the company, Nautilus solutions accelerate and simplify delivery, construction, and operations of data centres while lowering energy use by 30% and eliminating water consumption and other harmful environmental impacts.
It recently closed on a US$10mn Convertible Note on a US$50mn round led by UIL Limited. The Convertible Note calls for a second close of US$40mn in 2021.
"We are excited to have UIL lead. With our first data centre commissioned in Stockton, California, projects in development in the US, Europe and Asia, a global project development and construction partnership with Bechtel, and an expanded and deeply experienced leadership team, we are poised for growth directly and through joint-venture partners globally," said James L. Connaughton, CEO of Nautilus Data Technologies.
"Data centres consume 200 terawatt hours and 250 trillion litres of drinking water per year," shared Duncan Saville, the Chairman of ICM Limited (UIL Limited's investment manager). "Nautilus uses 80% less cooling power, reduces CO2 emissions by 30%, and consumes no potable water. We like the investment return potential, and we love the sustainability benefits."