O2 to cut 1mn kilos of CO2 per year with data centre upgrade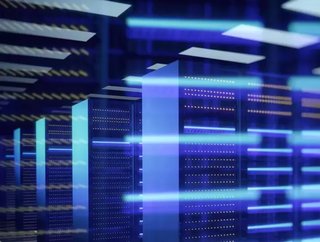 The "radical overhaul" of its data centre cooling infrastructure will allow O2 to reach net zero emissions by 2025. 
As lockdowns begin to lift across the UK - and the British public returns to its natural habitat of the pub beer garden - the nation's data usage continues to rise, driven by the ongoing legacy of remote work and the global 5G rollout. 
Over the past 12 months, UK carrier O2 recorded record amounts of data passing through its network - an 89% jump compared to the pre-pandemic average recorded in 2019. During the first week of May, O2 reported carrying an average 55% more peak hour data throughput compared to the same week last year. The tide of data is rising, and energy consumption is rising with it. 
In order to meet its carbon neutrality commitments by 2025, O2 has announced plans to "radically overhaul" the cooling infrastructure used in its data centres and "core network sites", an initiative which the company claims will allow it to accelerate its carbon reduction roadmap by saving 1mn kilos of CO2 year-on-year.  
"Our number one priority is keeping customers connected, but that cannot be at the expense of the environment," said Tracey Herald, Head of Corporate Responsibility & Sustainability at O2. She added that, the more data that O2's customers use, the hotter the company's data centres become. 
In order to overcome this challenge, O2's cooling overhaul will abandon air conditioning CRAC units in favour of "fresh air" cooling. "Historically networks have relied on air con, but the UK has plenty of fresh, cold air that does the same job – so we're getting rid of old kit and using energy in a smarter way," Herald added. 
In addition to switching out its cooling tech, O2 is partnering with EkkoSense to integrate a host of new DCIM tools and smart sensors into its facilities. These steps alone, O2 claims, deliver an energy saving of between 15% and 20% per site – equivalent to 678,000 kilograms of CO2 in its first year of use. 
Dean Boyle, CEO at EkkoSense, commented: "Our software's ability to capture and analyse O2's critical power, space and cooling information in real-time gives their data centre team access to much more powerful optimisation capabilities, as they progress towards net zero." 
O2 announced its commitment to achieving net zero last year. The company has already cut its carbon emissions by 29% since 2015 - including a 35% carbon reduction in its supply chain in 2016 alone. 
Wherever the company directly controls the bill, O2's operations are 100% powered by renewable energy, and After starting its renewable energy procurement in 2008, the operator has since invested approximately £400 million in renewable energy supply and is now going even further, working with landlords to encourage the switch to renewables on third-party sites where O2 doesn't control the energy bill. Currently, 70% of O2's total estate is powered on renewable energy sources.