OVH scrambles to restore service after devastating fire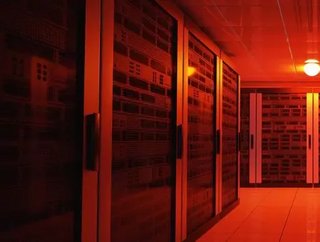 The fire swept through the French data centre facility on Wednesday morning, disrupting 3.6mn websites...
French data centre operator OVH is still racing to restore service as usual to its customers, following a devastating fire that swept through its facilities in the city of Strasbourg on Wednesday morning.
The cause of the fire has yet to have been established, although OVH has said that an investigation is ongoing. Firefighters were immediately called to the scene, according to a statement from OVH, but were unable to contain the blaze and, as a result, service from the entire campus was abruptly halted at around 02:54 am. "If your production is in Strasbourg, we recommend that you activate your Disaster Recovery Plan," OVH spokespeople added. 
The blaze began early on Wednesday morning (UVH's data points to first detection at 00:47 am) at OVH's Strasbourg campus, completely destroying one data centre (SBG2) and badly damaging another (SBG1). The other two facilities on the campus (SBG3 and SBG4) were reportedly unharmed, and none of the multiple fibre routes in and out of the campus were damaged. The fire was ruled as being officially contained at around 5:30 am.
The facilities will reportedly need to be "almost entirely reconstructed," according to a statement from OVH. 
UK cybersecurity firm Netcraft estimates that the disruption to OVH's services temporarily knocked out more than 3.6mn websites, including those belonging to banks, email service providers, e-commerce sites and "several countries' government websites." 
Popular open-world survival game Rust also reported that 25 of its game servers had their game files deleted permanently during the incident. 
"Many thanks for all the empathy messages you sent us today!" tweeted OVHcloud founder Octave Klaba on Wednesday. "I want to thank the teams who have been working all night/day. It's been the worst day for the last 22y and there is no word strong enough to say how sorry I feel today. We keep working hard to restart SBG1 / 3/4 asap!"
OVH issued an official statement on Thursday, saying that "With our 15 data centres in Europe, our technical and commercial teams are fully invested to support our customers, implement solutions and mitigate the impact of the unavailability of our Strasbourg site. Our mission is to provide our customers with the highest quality of services to support their online activities and we know how important this is to them. We sincerely apologise for the difficulties and challenges caused by this fire. We are committed to continue to communicate with the greatest transparency about the cause of the fire and its consequences."