PlanIT Impact: reducing data centre water usage by 30%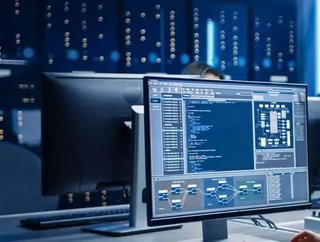 Kansas City-based startup, PlanIT Impact, is using AI analytics to reduce data centre water waste and increase power efficiency...
In 2018, the data centre industry was responsible for 1% of the world's energy consumption. By 2030 - as demand for digital infrastructure continues to rise in response to the growth of Industry 4.0 and the ongoing pandemic - that figure could rise as high as 10%. 
"Environmental sustainability should be at the forefront of every business's vision for the future," says Dominique Davison, CEO of Kansas City-based startup . 
Founded in 2014, PlanIT Impact is a cloud-based SaaS startup working to provide a bolt-on solution for architects, designers, engineers and building operators across multiple industries. The tool uses 3D visualisation, artificial intelligence (AI) and open source site data in order to gather large amounts of data on buildings and facilities, which it then uses to make powerful early-stage performance calculations relating to energy and water usage. 
So far, the startup has raised more than $1.7mn in venture capital funding. 
"By incorporating our technology, data centres can simplify their path to net-zero, and potentially netpositive, energy design," adds Davison. 
This month, PlanIT Impact revealed a suite of new updates and enhancements to its platform designed to give architects and designers greater insight into sustainability metrics. The updates are scheduled to roll out over the course of Q1 2021 and include: 
PI Regenerate, which provides operational carbon footprint data for customer projects and energy scenarios; PI Adapt, which allows customers to upload their own cost data into the platform for exclusive use on their projects; PI Recapture, which is part of a research partnership with the National Science Foundation's Centre for Big Learning (CBL) and is intended to enhance the company's current discovery engine through integration of a deep neural network into its prediction process; and PI Blocks, which allows PlanIT customers to apply its services to the data centre building type as an option for projects.
PlanIT Impact reportedly sees data centres as an area with great potential for increased sustainable practice. The company believes its services can help data centre operators reduce energy and water usage by as much as 30%, or 40 MW per facility. A reduction of this scope and size would result in an average data centre reducing its carbon emissions by as much as 28 metric tonnes. 
"By incorporating PlanIT Impact's technology into our data centre builds, we are pleased to provide all of our tenants with the ability to maximise energy and water savings — and deliver a competitive advantage for hyperscalers in particular," commented Nancy Novak, Chief Innovation Officer at .