Portacool: media life expectancy and water quality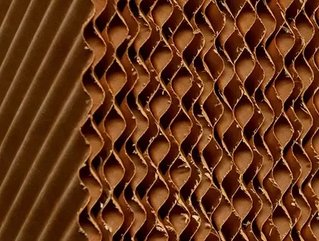 Evaporative media can make or break a data centre cooling system, knowing when to replace your evaporative media is essential to effective maintenance.
Evaporative media is a critical component of a data centre's evaporative cooling system. If evaporative media becomes old, damaged, or heavily soiled, it can have a dramatic impact on your cooling system's efficiency and effectiveness. Replacing ineffective evaporative media is therefore an essential aspect of the data centre maintenance cycle. 
Portacool, the US' leading evaporative cooling manufacturer, is based out of Center, a facility nestled among pine trees just 17 miles from Louisiana, on the eastern border of Texas. The company was founded 30 years ago, and has developed a reputation for some of the best evaporative cooling solutions on the market, servicing the data centre industry, as well as the agricultural, manufacturing, industrial, business, entertainment, sports, home, and hobby markets. 
Kuul evaporative media is a self-cleaning, award winning cooling solution. However, Portacool warns that, even though Kuul evaporative media's longevity exceeds that of many competing products, knowing when to replace your evaporative media is still essential. "When wet, the media can become caked in dust, calcium salts, and other organic materials. Extreme water pH levels can cause irreparable damage to the media and mechanical damage can inhibit adequate airflow," says Portacool. 
Due to varying environmental aspects like humidity, knowing the right time to replace your evaporative media can be challenging, so Portacool has developed a list of conditions that indicate that your evaporative media requires replacement.
Sagging or softened media
Evaporative media that has been damaged by extreme pH levels or harsh chemicals in the water will soften and often sag in the system frame, resulting in large gaps where warm air can impinge into the system. These gaps result in a dramatic loss of cooling efficiency.
Increased static pressure
When a serious buildup of dust, particulates, and organic materials occurs on and within the media, an increase of static pressure will be noted. While the air may still be flowing through the media, this static pressure increase puts a strain on other system components – such as fans, belts, and pulleys – and increases electrical consumption significantly.
Damaged media
If you notice holes, tattering or mechanical damage in and on your media, it will need to be replaced. These damaged areas could allow warm air into the system, reducing cooling efficiency.
Loss of cooling
Many factors can cause a reduction in total cooling performance as noted above. If a noticeable drop in total cooling is observed, it is possible that the evaporative media will need to be replaced.
Reduction in wind speed
As with the loss of total cooling performance, a reduction in media face velocity and system airspeed is a possible sign that evaporative media needs to be replaced. The system's integrity needs to be checked for leaks and fan performance prior to changing the evaporative media.
By paying attention to these criteria, data centre operators can ensure that they take advantage of the full life cycle of Kuul evaporative media, without running the risk of their cooling systems losing effectiveness.